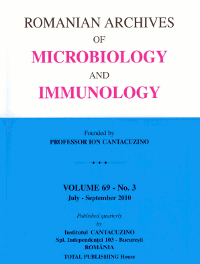 Celiac.com 05/25/2011 - Perhaps because celiac disease presents clinically in such a variety of ways, diagnosing it often takes an inordinately long time. A serological test positive for antibodies against tissue transglutaminase is considered a very strong diagnostic indicator, and a duodenal biopsy revealing villous atrophy is still considered by many to be the diagnostic gold standard. But this idea is being questioned; some think the biopsy is unnecessary in the face of clear serological tests and symptoms, and that patients should be spared it; others claim that the onset of celiac disease can predate the occurrence of villous atrophy, yielding a falsely negative misinterpretation of biopsy results.
To lend some clarity, a group of researchers in Romania analyzed the significance of genetic tests. It has been estimated that 98% of people with celiac disease have the DQ2 and DQ8 HLA haplotypes. But because these alleles are found in as many as 40% of the general population, they are considered more a prerequisite for developing celiac than a true positive indicator. However, they have high negative predictive value: their absence has traditionally been used to rule out a diagnosis of celiac.
Based on these meager data, the authors conclude that the absence of DQ2 and DQ8 should not be used to exclude a diagnosis of celiac disease. Yet another, more plausible explanation might be that the few children in their study who lack these haplotypes as well as antibodies against tissue transglutaminase but still exhibit unspecified "changes on duodenal biopsy" might be suffering from gluten intolerance, which is mediated by an immune pathway less defined than the one leading to celiac disease. Still, their point that diagnosing celiac disease can be a complicated business is certainly a valid one.
Source:

Samasca et al. Controversies in the laboratory diagnosis of celiac disease in children; new haplotypes discovered. Romanina Archives of Microbiology and Immunology 69(3): 119-124, 2010.