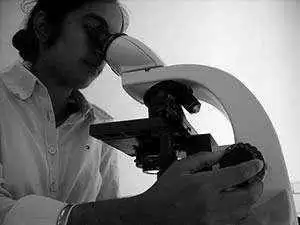 Caption: Photo: CC - timbrauhn
Celiac.com 04/06/2012 - The first step in diagnosing celiac is serological testing, looking for the presence of anti-tTg antibodies. But in adults at least a duodenal biopsy is still the gold standard of diagnosis, partially because of the risk of false positive anti-tTg results. Yet serum anti-tTg levels positively correlate with the severity of small intestinal histopathology. This prompted researchers in Italy to wonder if those patients with the highest ant-tTg levels could be spared an endoscopy, and if so, how high their anti-tTg levels had to be. They conclude, in their words, that "tissue-transglutaminase antibody level 5-folds the upper limit of normal is 100% specific for duodenal atrophy and using this cut-off biopsy could by avoided in 1/3 of patients. Diagnostic criteria of celiac disease in adults need revision."

They retrospectively looked at 945 patients who came to their center because of suspected celiac disease. Three different commercially available methods were used to assess anti-tTg levels, which were then correlated with duodenal histology. By all serological methods used, anti-tTg levels increased in parallel with increasing severity of intestinal damage. As noted above, a cut off of five times the upper limit of normal ant-tTg included all of the patients with significant levels of villous atrophy. Celiac disease was confirmed in these patients by the presence of antiendomysial antibodies (EMS) and by their positive response to a gluten free diet.
---
Celiac.com Sponsor (A12):


---
---
Celiac.com Sponsor (A12-m):


---
The use of serological results alone had previously been suggested as diagnostic guidelines for children, but these authors suggest that many adults could be spared an endoscopy as well. They also note this strategy is already being implemented in primary care, with people adopting a gluten free diet solely on the basis of blood work; this study is valuable in that it validates that approach.

Source:

Zanini B, Magni A, Caselani F, Lanzarotto F, Carabellese N, Villanacci V, Ricci C, Lanzini A. High tissue-transglutaminase antibody level predicts small intestinal villous atrophy in adult patients at high risk of celiac disease. Dig Liver Dis. 2012 Apr; 44(4):280-5. Epub 2011 Nov 25.