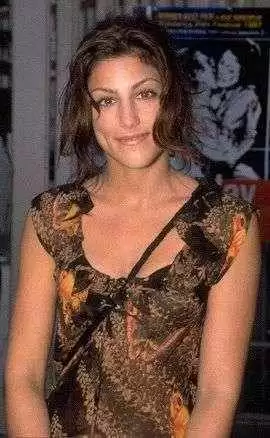 Caption: Photo: Wiki Media Commons
Celiac.com 06/27/2016 - With her gluten-free bakery "Jennifer's Way" facing a $43 million lawsuit from investors, including her own husband, British model Louis Dowler, former "Blue Bloods" star Jennifer Esposito has reportedly skipped town for an "undetermined amount of time" in Denmark.
Esposito's investment partners filed their suit in March, alledging, among other things, that Esposito's bakery is failing, and that she redirected the company's website to her personal blog and told consumers the products couldn't be trusted.
Esposito was previously married to actor Bradley Cooper and engaged two more times before she married Dowler in 2014. In addition to the suit, she is now also in the process of divorcing Dowler, who is, as noted above, one of the investment partners who brought the suit against her.
Esposito made headlines in 2012, when she was put on indefinite leave from the CBS show "Blue Bloods" after informing the network of her celiac disease diagnosis.
According to Esposito's tweets: "CBS. . . PUT me on unpaid leave and has blocked me from working anywhere else after my doc said u needed a reduced schedule due to celiac."
According to a statement by CBS, "Jennifer has informed us that she is only available to work on a very limited part-time schedule. As a result, she's unable to perform the demands of her role and we regretfully had to put her character on a leave of absence . . . We hope that she will be able to return at some point in the future."
Read more at Fox News.