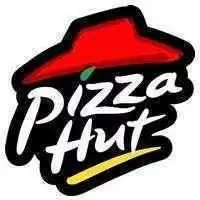 Celiac.com 01/20/2012 - Candi Smithson says her 2-year-old son, Preston, has severe allergies that present him from eating certain breads and dairy items, among other things. Celiac disease prevents Preston from eating anything containing gluten, a protein found in wheat, rye and barley.

Preston also is allergic to certain milk proteins, making things like butter and other dairy products hazardous to his health.
Smithson told reporters from NewsOk.com that, before going into Pizza Hut, she had first stopped at McDonald's to get Preston a hamburger without the bun, and some french fries, which is safe for Preston to eat.
She brought that food with her into Pizza Hut, where she planned to order pizza for the other kids. But before the group could place an order, Smithson said a waitress told her that she could not be in the store with the McDonald's items.
Smithson told reporters that she explained the situation, but that the waitress remained unmoved.
"I explained why I was bringing in the food, but she said it didn't matter," Smithson said. Smithson then asked to speak to the manager. She says that the manager, who was reportedly unavailable for comment, was also unsympathetic to the situation.
According to Smithson, the manager basically said, "We can't have this food in here, so we're going to have to ask you to leave,'" Smithson said. "I was really shocked ... we bring food into restaurants all the time, and this has never happened before."
Smithson told reporters that Pizza Hut had no signs indicating a no-outside-food policy, and added that the restaurant lost out on five paying customers by demanding the hamburger and fries be discarded.
Indeed, a Pizza Hut official, who spoke to reporters on the condition he remain unnamed, says he knows of no company policies that would prevent paying customers from eating outside food in a Pizza Hut restaurant.
According to reporters, calls to Pizza Hut's corporate offices seeking comment on this story went unreturned.
Smithson says the actions of the Pizza Hut manager violated her son's rights as a person living with a disability. She claims food allergies that interfere with "major life activities" are considered disabilities.
Marca Bristo, who helped craft the original Americans with Disabilities Act during the late 1980s, agrees with Smithson. Bristo served as chairman of the National Council on Disability, a position she was appointed to by former President Bill Clinton.
Bristo said the Americans with Disabilities Act, enacted in 1990, was amended in 2008 to broaden what are considered "major life activities." She said the changes were necessary because "the courts had narrowed the definition of the law" up to that point.
Eating is listed as major life activity in the amended act, which went into effect Jan. 1, 2009.
When asked about Candi Smithson's ordeal, Birsto said, "I do think she is right to challenge this." There are some ambiguities in the law, but, basically, Bristo says, "…if a food allergy affects life activities, it's got to be considered a disability and should fall under the act."
Still, Smithson insists she's not looking for money. "I just want the policies changed," she told reporters. "That way, when he gets older, he won't have to deal with things like this."
Has anything like this happened to you or anyone you know?  Should restaurants be flexible when paying customers need to bring in outside food for reasons concerning allergies or food sensitivities? Let us know your thoughts.
The story was originally reported by NewsOk.com.
Source: