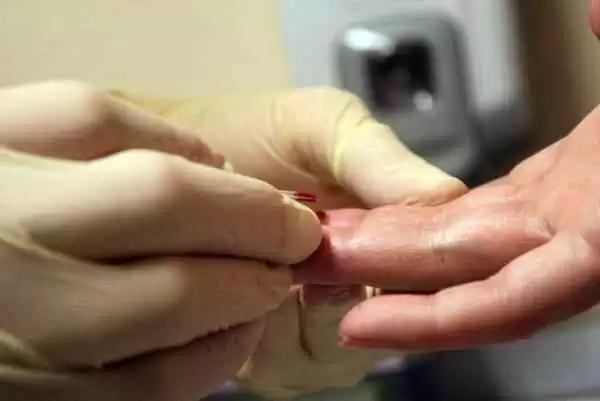 Caption: Image: CC--Wheeler Cowperthwaite
Celiac.com 07/16/2018 - Did weak public oversight leave Arizonans ripe for Theranos' faulty blood tests scam? Scandal-plagued blood-testing company Theranos deceived Arizona officials and patients by selling unproven, unreliable products that produced faulty medical results, according to a new book by Wall Street Journal reporter, whose in-depth, comprehensive investigation of the company uncovered deceit, abuse, and potential fraud.
Moreover, Arizona government officials facilitated the deception by providing weak regulatory oversight that essentially left patients as guinea pigs, said the book's author, investigative reporter John Carreyrou. 
---
Celiac.com Sponsor (A12):


---
---
Celiac.com Sponsor (A12-m):


---
In the newly released "Bad Blood: Secrets and Lies in a Silicon Valley Startup," Carreyrou documents how Theranos and its upstart founder, Elizabeth Holmes, used overblown marketing claims and questionable sales tactics to push faulty products that resulted in consistently faulty blood tests results. Flawed results included tests for celiac disease and numerous other serious, and potentially life-threatening, conditions.

According to Carreyrou, Theranos' lies and deceit made Arizonans into guinea pigs in what amounted to a "big, unauthorized medical experiment." Even though founder Elizabeth Holmes and Theranos duped numerous people, including seemingly savvy investors, Carreyrou points out that there were public facts available to elected officials back then, like a complete lack of clinical data on the company's testing and no approvals from the Food and Drug Administration for any of its tests.

SEC recently charged the now disgraced Holmes with what it called a 'years-long fraud.' The company's value has plummeted, and it is now nearly worthless, and facing dozens, and possibly hundreds of lawsuits from angry investors. Meantime, Theranos will pay Arizona consumers $4.65 million under a consumer-fraud settlement Arizona Attorney General Mark Brnovich negotiated with the embattled blood-testing company.

Both investors and Arizona officials, "could have picked up on those things or asked more questions or kicked the tires more," Carreyrou said. Unlike other states, such as New York, Arizona lacks robust laboratory oversight that would likely have prevented Theranos from operating in those places, he added.

Stay tuned for more new on how the Theranos fraud story plays out.

Read more at azcentral.com.