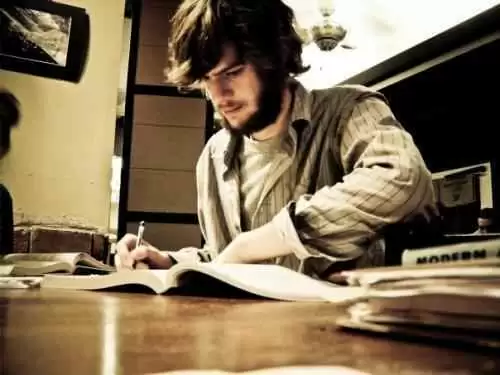 Caption: Image: CC--mer chau
Celiac.com 01/19/2018 - Did you know that there are so many issues and questions surrounding celiac disease that even doctors who specialize in it find that the scientific data changes every six months, and this includes research data, new diagnostic and testing recommendations, and its connections to other diseases and conditions. In fact, many of us who think we have "arrived" and know it all might actually need a refresher course on the disease.
There is always something new to learn about this disease. For example, did you know that the primary proteins in wheat gluten are gluten and gliadin, and gliadin contains repeating patterns of amino acids that many humans' digestive systems cannot break down, and gluten is the only substance that contains these proteins?
The vast majority of people who have celiac disease don't know it, and not everyone who has the genetic markers will develop it. What worries doctors is that the problem seems to be increasing. Studies on blood collected in the 1950's show that the rate of celiac disease appears to be increasing. Some blame changes in wheat for this increase, as some varieties now grown contain higher levels of gluten.
Did you know that the tTg-IgA - Tissue Transglutaminase Antibodies will be positive in about 98% of patients with celiac disease who are on a gluten-containing diet. That same test will come back negative in about 95% of healthy people without celiac disease. Though it is rare this means patients with celiac disease could have a negative antibody test result. "There is also a slight risk of a false positive test results, especially for people with associated autoimmune disorders like Type I diabetes, autoimmune liver disease, Hashimoto's thyroiditis, psoriatic or rheumatoid arthritis and heart failure, who do not have celiac disease. There are other antibody tests available to double-check for potential false positives or false negatives, but because of the potential for false antibody tests results, a biopsy of the small intestine is the only way to diagnose celiac disease.
If your tests were negative, but you continue to experience symptoms, please don't give up. Consult your physician and undergo further medical evaluation. Ask to be referred to the closest hospital research department that deals with celiac disease.
Did you know that there is something called "silent celiac disease," also known as asymptomatic celiac disease, where patients do not have any noticeable symptoms, but still experience villus atrophy damage to their small intestine? The number of ways that celiac disease can affect patients, combined with a lack of training in medical schools and primary care residency programs contributes to poor diagnosis rates in the United States. Some estimate that 80% of celiacs remain undiagnosed.
Did you know that some people with wheat/gluten sensitivity still experience symptoms such as "brain fog", depression, ADHD - like behavior, abdominal pain, bloating, diarrhea, constipation, headaches, bone or joint pain, and chronic fatigue, yet they do not test positive for celiac disease? Terms like NCGS (non-celiac gluten sensitivity), and NCWS (non-celiac wheat sensitivity) are used to refer to this condition, but only after the removal of gluten from the diet resolves their symptoms.
Did you know that celiac disease research funding has been neglected in the United States, and, as I have often said, where the United States goes, Canadians soon follow. A five-year review ending in 2017 shows the NIH gave less money to celiac disease than other gastro-intestinal conditions. Additionally, the National Institute for Digestive and Kidney Diseases awarded the fewest number of grants to celiac disease research over the same period from 2011 to 2015.
The review, published as commentary in the Journal of Gastroenterology (http://www.gastrojournal.org/article/S0016-5085(17)36084-5/pdf) found that NIH funding, which is the major source of research support for inflammatory gastrointestinal diseases, showed no association between the estimated prevalence or mortality rates of a disease. In general, NIH support is seen as essential for improving the understanding of health and disease. The review included celiac disease, irritable bowel syndrome (IBS), Crohn's disease, eosinophilic esophagitis (EoE), Barrett's esophagus and non-alcoholic fatty liver disease (NAFLD). In fact, both IBS and NALFD, neither of which is associated with increased mortality, still receive more funding than celiac disease. According to the report:
"Although there is no global metric for disease importance, it is difficult to justify on medical and scientific bases as a reason for such large and persistent funding differences . Although Crohn's disease has many available and emerging treatment options, celiac disease, for example, is more prevalent and has no current treatment to patients beyond the burdensome gluten-free diet."
However, we cannot complain that celiac disease is not getting the same exposure that Irritable Bowel Disease has if we do not get involved directly and help spread the news about celiac disease, which will help others get diagnosed and treated. We also need to report erroneously labeled "gluten-free" products. Sometimes we pass the buck and hope that someone else will report an error on product label, for example I have been sold something that indicates it is gluten free when it was actually just "wheat free", which is a common error among fast food companies. What do they know about malt? Unfortunately there is no EPI-PEN for the celiac, so you must learn to be your own advocate and check whatever goes into your mouth.