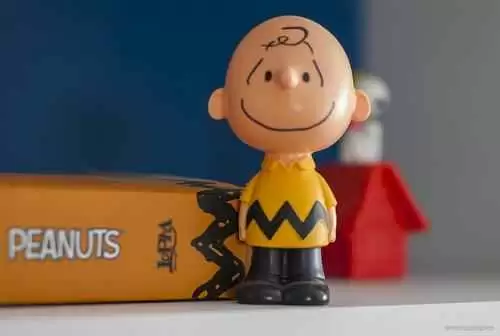 Caption: Image: CC--Emanuele Spies
Celiac.com 11/09/2017 - Did you know that the precautionary labeling regarding allergies is widely misunderstood, (meaning you are not the only one that is confused!). Not only is the writing so small you need a microscope to read it, this warning is not necessarily listed in the "Ingredients" column.
The United States and Canada have different laws concerning allergy labeling. A survey presented in March at the AAAAI Allergists' Conference in Los Angeles reveals that 40 percent of consumers avoiding one or more allergens bought foods manufactured in a facility that also processes allergens.
---
Celiac.com Sponsor (A12):


---
---
Celiac.com Sponsor (A12-m):


---
Beyond buying habits the researchers also found a lack of awareness of labeling. Another problem occurs with differences in the food laws of our two countries, the United States and Canada. 45 percent of people surveyed were unaware that precautionary warnings are not required by law. In Canada labeling regulations do require manufacturers to clearly indicate if major allergens are ingredients of a product. But there are no legal guidelines on how companies should identify products that may have come into contact with food allergens during manufacturing. As a result, the manufacturers have been choosing their own phrasing for precautionary labels.

Recently, Health Canada recommended companies limit the advisories to the phrase "may contain", but this is not a legal requirement. A recent study tested 186 products with precautionary peanut labels and found 16, just under nine percent, contained the allergen. A 2009 audit of nearly 100 U.S. supermarkets found that half of all chocolate, candy and cookie products had precautionary labels, many worded in different ways.

The consequences to allergic consumers ignoring labels have proved tragic. Bruce Kelly, a 22 year old Minnesota man with a peanut allergy, died of anaphylaxis in January after eating chocolate candy with a label that said it had been made in a plat that also processed peanuts. "There are too many different types of wording" says study author Dr. Susan Waserman, a professor of Medicine in the division of allergy and immunology at McMaster University in Hamilton, Ontario. She stated, "Patients assume that differences in wording imply a lower level of risk, which they don't." Gupta and Waserman would like to see precautionary labels reduced to one or two clearly defined phrases. For instance, Gupta says if a "May contain" label meant that the food might have up to 100 milligrams of an allergen, then patients could work with their doctors to find out just how much of their allergen may be safe to consume and purchase foods accordingly. The study noted that research is "underway to develop thresholds" for such labels.

Meanwhile, we as two neighboring countries need to urge the U.S. Food and Drug Administration and the Canadian FDA to work with foods coming into our countries that have no labeling advisories at all. For example my husband and I picked up Sweet Shoppe candies sold in both countries, but made in Argentina. The Starlight Mints mints sold in the United States list at the very bottom in small print, "Made in facility that also processes peanuts, tree nuts, soya, milk and eggs." The label did not list wheat, at least on the green and white mints. I have eaten the green and white striped mints in the United States and have had no reaction to them (I am very sensitive to gluten), but yesterday my husband crossed the border to the United States and picked up a package of the Starlight Mints with the red and white stripes. The ingredients listed are glucose syrup, sugar, natural flavor, (peppermint) artificial colors, Titanium Dioxide, FD&C red #40, FD&C blue, Sunflower oil, Propylene Glycol. Nowhere on this packaging does it show "gluten-free" or "wheat-free," or the "Cover all Bases" listing of "Made in a facility that processes...".

I will keep you in touch with my findings, but beware, especially with many of us living close to the U.S./Canada borders that the same products may carry different labeling. It may mean that I am on the internet or calling companies like this one to determine their guidelines for allergy labeling. I am particularly surprised by the United States allowing this Starlight Mint into the country without any "Cover all Bases" type of listing for allergies. Canada often looks to the United States for their guidelines, or rulings for other countries, The researchers at the AAAA1 Allergist' Conference in Los Angeles in March cautions, "In the meantime avoid products with precautionary labels...(i)t still seems to be the best way to maximize safety" says Waserman.

We have to be pro-active, just like the people struggling with peanut allergies have been for years. They fought the airlines with over serving peanuts to passengers, only to have them substituted for pretzels, which are poison to celiacs. We need to get on the Bandwagon and "unite and fight" until we get the same consideration as those with peanut allergies. Ironically, the peanut folks are now trying to get the same parts per million type labeling that we celiacs won years ago on products that are labeled "gluten-free."