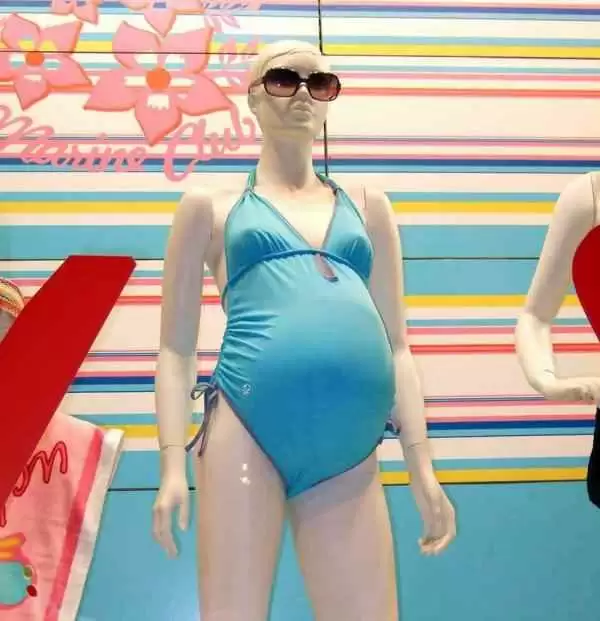 Caption: Image: CC--kantegh
Celiac.com 05/03/2018 - Time to spring into action and take control of your celiac disease and dermatitis herpetiformis! This means I have to "Scare you Silly" about not fully conforming to the gluten-free diet. Anemia, tiredness, and vitamin deficiency will continue to dog you if your gluten-free diet is non-compliant. You know those "just can't resist" items in your diet, the ones where the ingredient list does not actually say it is gluten-free, which may leave you open to cross-contamination that is common in the food industry?
There is an estimated three million Americans with celiac disease, yet the vast majority still remain undiagnosed. The prevalence of celiac disease in Canada and the United States is growing, not diminishing! The high prevalence of celiac disease is also found in individuals with other disorders such as Type 1 diabetes, autoimmune thyroid disease and Down Syndrome. The prevalence of celiac disease in Type 1 diabetes around the world is 3 – 16%. According to Shelley Case, Author of Gluten-Free Diet: A Comprehensive Resource Guide: "Studies by Columbia University in New York and the Canadian Celiac Association revealed that adults suffer from the disease for an average of 10 - 12 years before being correctly diagnosed." The rare, but wise, physician who has diagnosed celiac disease correctly also sends the patient to be checked for diabetes and thyroid disease. 
---
Celiac.com Sponsor (A12):


---
---
Celiac.com Sponsor (A12-m):


---
Do you know what Gluten Ataxia is? Ataxia is a symptom in many conditions that affect the nervous system. Ataxia causes clumsiness or loss  of balance and coordination that is not due to muscle weakness. Ataxia symptoms can be worrisome, and more so if you have been cheating on your celiac diet. Symptoms may vary but can include:
Trouble using fingers, hands, arms and/or/legs
Trouble speaking
Trouble moving eyes
Poor coordination and/or balance
Tingling in extremities
Gait problems
Damage to the cerebellum (the part of the brain that controls coordination).
Gluten ataxia is a rare immune-mediated disease in which the body's immune system attacks the nervous system as a reaction to the ingestion of gluten. It is a rare condition, but it can be related to celiac disease as well as non-celiac gluten sensitivity. Those with gluten ataxia often do not always have digestive issues or other symptoms. A strict gluten-free diet usually improves symptoms for those with gluten ataxia. Early diagnosis and treatment through the gluten-free diet can help stop progression and further cerebellum damage. 
People who have dermatitis herpetiformis know only too well what that gluten-containing doughnut or tart can do to their bodies. The DH sores are so itchy, and well, just sore, that prior to my first diagnosis I thought I had head lice and self-treated myself it on three separate occasions! Though DH is a miserable disorder to have, and the sores appear in the same places time and time again leaving scars, it at least leads to a faster diagnosis once a dermatologist sees the itchy sores, which often appear in bunches on your scalp, upper arms, shoulders and shins.  While other people are watching television you are itching at sores in your head, picking off scabs, and in general feeling very miserable until the DH sores eventually heal. A biopsy of one of the lesions by that dermatologist can show dermatitis herpetiformis, but sometimes only after two or even three biopsies. The IgA deposits remain under the skin and that is why the DH sores keep coming back to the same place in your body. They are still there, and just come to the surface when you ingest gluten. 
Some with DH have to remain on dapsone for the rest of their lives. I have been on dapsone for over 30 years, even though I attempted on several occasions to stop taking it. To me it is a wonder drug, but one that I have to be careful not to abuse, because dapsone can cause anemia, and something similar to anorexia because when you ingest it regularly you do not feel hungry, and thus lose weight. To heavy people this may seem like the perfect weight loss program. Believe me, it isn't. It can also cause Methemaglobinemia which, when ingesting will prevent your arteries from functioning as an oxygen carrier and can seriously affect your body so that oxygenated blood does not reach your starved blood cells. You either carry a SAT Machine to measure the oxygen levels in your blood, or go to the Emergency Department where they can check your saturation levels. If below 90 they will admit you, run a battery of tests, and you may be put into a side room somewhere to get an infusion of Methane Blue to flush out your blood system, and you may need to have a blood transfusion. If you are away on holidays this can be a very serious condition where you are unaware you have Methemaglobinemia, except for a feeling of being out of breath, and NEED to get to hospital as soon as possible so your SAT levels can be monitored. 
Scaring you straight means not cheating day after day and then hoping a few dapsone will improve the condition. It won't—if you have passed the safe guideline of one pill daily. It is not simply a matter of taking dapsone in a 5 - 4- 3 - 2 - 1 as I was advised to do by an internist when I was first diagnosed with dermatitis herpetiformis. Ingestion over five days will no longer help you, and to my chagrin, can cause the condition to worsen. It is a serious condition; you can actually die from lack of oxygen in your blood!
These few descriptions do not cover the fall out (of your hair) and the scarring of the sores on your legs and upper arms the Prednisone that they want to give you can cause a "roid rage" similar to what weight lifters have when they purposely ingest Prednisone to build up their muscles and become extremely irritable because of the Prednisone. ONE helpful clear lotion that I have to buy across the border in the U.S.A. is Scalpacin or Renewal, the latter being the generic name for Salicylic Acid (3%) which lessens the intense itching when applied directly to the sores (not to be ingested!). It says only 3% Salicylic Acid and I will confess that when I first "latched" onto this amazing "scalp itch and Dandruff relief liquid" I often applied twice daily to all the sores in my scalp and on my body.
Did you know that approximately 3% of the general population in the U.S.A., according to Dr. Peter Green, have celiac disease? Once a patient develops one autoimmune condition the odds of developing another are greatly increased. Autoimmune disorders run in families, and different diseases may affect different parts of the body. A friend of our grandson was diagnosed as having celiac disease simply because she went to her doctor with complaints of a stomach ache. The doctor could have easily asked her if she had exams coming up, sent her for a blood test to rule out an appendicitis and left it at that, but he was a wise doctor who asked more questions and ordered the celiac blood tests. When that cameback positive he actually followed it up with a biopsy of the jejunum. She, as a teenager, was positive for celiac disease, but that doctor could have easily not ventured past the  stomach ache at that first visit and gone no further with his investigations. Fortunately, vigilance paid off this time. 
He was thorough enough to refer her to a dietitian, but you know, she still cheats! I believe the reason she cheats is because she does not suffer from any of the symptoms of celiac disease right now, and does not have dermatitis herpetiformis. Amazing how vigilant you become with your diet when you break out in painful sores over 25% of your body, and experience diarrhea, stomach aches, nausea and vomiting!
We never got into the other diseases she could possibly get from cheating on the gluten-free diet. Sjogren's Disease, Turner Syndrome, Type 1 diabetes, Williams Syndrome, Juvenile idiopathic arthritis, lactose intolerance, migraines, peripheral neuropathy, liver disease, are but a few of the disorders that can be connected to celiac disease. Have you ever looked up the symptomatology of these autoimmune diseases? Time you did!
 
Did you know that there is a Celiac Disease Center at Columbia University which is one of the leading authorities for unexplained infertility issues, and that the prevalence of celiac disease in women with unexplained fertility is higher than the general population? Celiac disease may also be asymptomatic, meaning you show no symptoms at all. This is one of the reasons why it may be difficult for some people and their doctors to connect the dots between celiac disease and unexplained fertility.  
I worked with obstetrician/gynecologists for years and never found one that, when doing the laboratory testing, included a test for celiac disease, yet it is common knowledge now that a celiac disease screening should definitely be part of the work-up that is done for infertility issues. People of reproductive age spend an enormous amount of money, time and energy trying to become pregnant and carrying the baby to term. There are more women depressed because they cannot conceive or those that cannot bring a baby to term. Several studies over the past ten years have found a link between celiac disease, infertility and spontaneous abortion. It is not known yet whether the nutritional issues (malabsorption) that occurs with untreated celiac disease is the cause of the reproductive issues, or if the immune system may be to blame.
Many doctors define infertility as the inability to get pregnant after one year of unprotected sex. In women, fertility difficulties often result from a problem with ovulation, while in men, infertility usually occurs because the man does not produce enough sperm or produces abnormal sperm. Note that undiagnosed or untreated celiac disease can lead to a host of seemingly unrelated problems, including osteoporosis, depression, and anemia. Medical researchers "along with some observant obstetrician/gynecologists are realizing that undiagnosed celiac disease may also be a cause of otherwise unexplained infertility in both men and women."  A study undertaken in England, which has one of the world's largest celiac populations, indicates that fertility often returns after you start the gluten-free diet. 
There are many causes for infertility, but up to 30 percent of couples who are infertile will be told that no specific reason for their infertility can be found. When this happens a diagnosis of unexplained infertility is given. In recent years, awareness of celiac disease has increased. You may not be able to quote "Celiac Disease is a chronic autoimmune disorder", but it is a good sentence to spread around to those who ask you, "Do you follow the gluten-free diet because it is trendy or you want to lose weight"? As awareness for celiac disease has increased, some researchers have started looking at a possible like between celiac disease and unexplained infertility.
Some of the known causes are:
Low sperm count, - sperm with mobility or motility issues
Enlarged veins in the scrotum called varicocele.
Klinefelter syndrome, a genetic disorder. 
Although Klinefelter syndrome carries with it the risk testicular cancer, autoimmune diseases have been associated with this disorder, which is a chromosomal disorder. KS might increase the risk of some autoimmune diseases. It has been suggested that some autoimmune diseases may be more common in people with Klinefelter syndrome than in others, but the evidence so far is sparse. A research paper out of Oxford, England entitled "Associations between Klinefelter's Syndrome and Autoimmune Diseases" came to the conclusion that those with Klinefelter syndrome have increased risk of some autoimmune diseases. 
If you have the test for celiac disease, at least the blood test, and if your partner has the ultrasound done for it you can go into the obstetricians office with a list of questions, including family history, research you have undertaken yourself.  I have seen so much heartache while nursing, watching a couple lose their baby prior to delivery, and those than cannot conceive but cannot afford invitro- fertilization. The damage that undiagnosed or untreated celiac disease can result in ongoing gastrointestinal symptoms such as vomiting, chronic diarrhea, stomach pain, and cramps. A number of these symptoms may also affect the reproductive system of women, for example:
Delayed onset of menstruation
Irregular periods
No periods at all, known as amenorrhea
Chronic pelvic pain
And yes, endometriosis (where part or parts of the uterine lining attaches itself to the uterus and begins to grow) needs to be mentioned here. Many women who have this painful disease have been told that their only way of ridding themselves of this very painful disorder is to get a total hysterectomy. This is not always the case. There are now medications to help rid the uterus of endometriosis. Many obstetricians will perform a laparoscopy to determine the extent of the endometriosis, endeavour to lyse the adhesions from the wall of the uterus. Often this is all that is needed to ensure an introduction from the egg to the sperm and conception takes place. Other, more difficult cases can be referred to an infertility specialist, but be prepared for large costs. Many infertility specialists will tell you that if you can obtain a pregnancy while still struggling with endometriosis it often alleviates the problem. 
Did you know that men with celiac disease may have gonadal dysfunction, which could complicate fertility issues? (That was a big learning surprise for me!) This ultrasound test can be ordered by your family physician, a gonadal ultrasound to rule out a cystocele. Finding out that your husband has a cystocele is not Earth shattering—it involves a small corrective surgery. 
Did you know that Semen issues (specifically sperm morphology) found in men with celiac disease improved after following a gluten-free diet? Few studies have been conducted on celiac disease and male infertility. There is also a lack of scientific information and research studies on the potential link between non-celiac gluten sensitivity (NCGS), also commonly referred to as "gluten intolerance" and infertility. While research needs to be done, those with non-celiac gluten sensitivity are thought to possibly be at an increased risk of reproductive issues. However, the connection between NCGS and infertility is not yet known or proven.  One case review did suggest that a strict gluten-free diet may improve fertility for those with NCGS. 
According to Healthline experts do not fully understand the effects of celiac disease on the reproductive system. The effects may be caused by malabsorption of nutrients, the impact it has on the immune system, or another currently unexplained reason. Some studies have noticed a link in untreated celiac disease in the mother and recurrent miscarriage, pre-term birth, and low birth weight.  In a meta analysis that looked at studies on infertility and celiac disease, researchers noted that women with infertility were over three times more likely to have celiac disease than the control group. You have to admit that is a large number, and what upsets me is the fact that numerous obstetrician/gynecologists do not automatically send this part of the women's population for celiac disease screening. 
Yet women with unexplained infertility, were six times more likely to have celiac disease than women in the control group. Despite these studies, not all experts in the field are convinced about the connection. They state that more research is needed. BUT wouldn't you want to know that there is strong evidence that infertility and celiac disease are connected, and at least make your own decision with regards to getting tested? The tests undertaken by people with infertility are difficult to endure, are not only embarrassing but invasive. If celiac disease or gluten sensitivity runs in your family, or you suspect you have celiac disease, make a list of your symptoms. You'll want to discuss your concerns with your doctor and ask to be screened for celiac disease. A Reproductive Endocrinologist is who you would be referred to here in Canada, but you may have another title in the United States.
If you are vigilante about eliminating gluten from your diet, you will stop the damage celiac disease is doing to your body. This may include lessening or eliminating the impact it may be having on your reproductive system.
 
Sources: