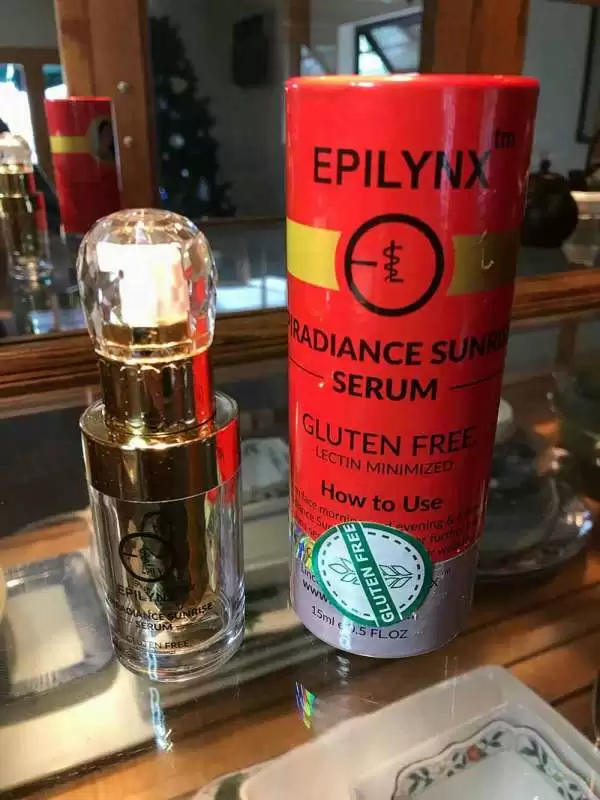 Caption: EpiLynx makes a variety of gluten-free lotions, creams and cosmetics.
Celiac.com 12/20/2019 - A recent site reminded me again to check my cosmetic drawer, or as my husband calls it, "my chemistry set". Have you researched your make-up ingredients for the possibility that some of those creams, powders, oils or gels contain gluten? I did this briefly about ten years ago, but I was lax with it because the ingredient lists were so small in size, in another language, or had some "weird" ingredients that I could not even pronounce, let alone find out if they contained gluten. Now we have the Gluten Free RN Web Site, and the author is working hard to separate the cosmetics into two separate areas "Safe for the Celiac," and an area that covers products to avoid. 

The Gluten Free RN answers a simple "Yes" to the query about whether these cosmetic products should be avoided. She also states that most common cosmetics DO contain some form of gluten and can cause symptoms, especially for people that are very sensitive or have the dermatitis herpetiformis (DH).

I will do a little refresher course for regarding DH. The cause is the body's immune system reacting to a protein that is found in wheat, barley and/or rye. Ingestion causes the rash to develop, but along with the rash may come a sense of feeling unwell, bloating stomach, headaches, and of course the intense itch, which comes from the blistery rash that begs to be scratched. But if you should take the scab off (from your last foray itch), it can sting so badly that will you beg for help! 

After contacting some of the major cosmetics companies to see if their shampoos, they confirmed that hair spray, mascara, lipstick, eye shadow, makeup, etc., might contain wheat, rye, barley, or oats. For those who are very sensitive even small amounts can cause symptoms. 

Another concern for those with DH is phosphates in shampoo, which wreaked havoc on my scalp and caused sores.  I have checked with other DH patients and they have had the same issue. Once I switched shampoos my scalp began to heal. 
Cosmetic Ingredients that May Contain Gluten:
Cyclodextrin, Dextrin
Dextrin Palmitate
Hydrolyzed Malt Extract
Hydrolyzed Oat Flour
Hydrolyzed Vegetable Protein
Hydrolyzed wheat Flour
Hydrolyzed Wheat Gluten
Hydrolyzed Wheat Starch
Secale Cereale ((Rye) Seed Flour
Tritidcum Vulgare (Wheat Germ Extract)
Triticum Vulgare
(Wheat) Germ Extract
Triticum Vulgare (Wheat Gluten)
Triticum Wheat Amino Acids
Wheat Germ Glycerides
Wheat Germanidopropalkonium Chloride
Wheat Protein
WheatgermamidopropylI Ethydimonium Ethosulfate
Yeast Extract
If any of your cosmetics contain any of the above ingredients it could cause further DH outbreaks or other issues. The skin is porous, but even more concerning are the mucus membranes around your lips, mouth and nose, where you could be applying small amounts of gluten directly onto your skin and hands. 
Cosmetic Companies like EpiLynx, Joelle Cosmetics and Menave claim to be 100% Gluten Free and celiac disease friendly. They have mineral makeup and are dedicated to providing good quality gluten-free products.
These gluten-free cosmetic companies are going to be more expensive than Walmart, Fred Meyer etc., but it comes down to how much is your health worth?  Dr. Fasano tells us of  a woman named Tania Fleming, of Springfield, Pennsylvania who developed the rash nine years ago. Dr. Fasano wrote in the Allergic Magazine Then while taking a long road trip vacation, the itching became unbearable. "It was extremely uncomfortable. That is what sent me over the edge", she says. "It itched insanely"." Her description is no exaggeration, Dr. Alessio says, originally the rash was thought to be a psychiatric condition because of an association with suicide. When we did not know what was going on, many people with DH attempted suicide because nothing gave them relief.
Obviously if gluten in cosmetics has the potential to cause such extreme issues in those who are sensitive, then those affected should seek gluten-free versions just to be on the safe side. Although gluten-free cosmetics may be more expensive, the alternative of using products that may not be safe for you just isn't worth it. Why risk getting sick, or even worse outcomes when gluten-free versions are readily available?