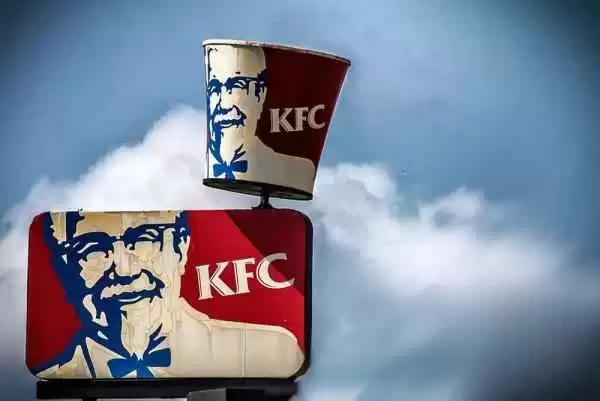 Caption: Image: CC--Johnny Silvercloud
Celiac.com 08/03/2018 - Do you know that there are numerous sites on the web to help you with the symptoms of getting glutened, and other suggestions to prevent you from ever getting "glutened". There are tips to help heal gluten exposure even for the gluten sensitive or person with dermatitis herpetiformis to speed up the process of getting the gluten out of your system. The dermatitis herpetiformis sores can be assisted with some simple home remedies that can ease you through to the scabbing and eventual disappearance, save for the scarring which is slower to heal.. First, we need to really "get" the fact that this is a disease that you will not grow out of despite what some advertisers attest. There are fewer people being mis-diagnosed today because of the blood test being readily available. Most physicians have crawled into the 21st Century and know about the symptoms of celiac disease, but some are still at a loss when looking at a severe outbreak of dermatitis herpetiformis.
The United States and Canada have different laws concerning allergy labeling. A recent survey presented at the AAAAI Allergists' Convention in Los Angeles in March revealed that 40 percent of consumers avoiding one or more allergens when buying foods "Manufactured in a facility that also processes allergens." Beyond buying habits the researchers also found a lack of awareness of labeling.
---
Celiac.com Sponsor (A12):


---
---
Celiac.com Sponsor (A12-m):


---
Another problem occurs with differences in the food laws between the United States and Canada, and with the fluctuating Canadian dollar many Americans close to the border are taking advantage of the savings and shopping in Canada. 45% of people were unaware that precautionary labeling is not required by law. In Canada, labeling regulations require manufacturers to clearly indicate if major allergens are ingredients of a product. But there are no legal guidelines on how companies should identify products that may have come into contact with food allergens during manufacturing. 

I did a survey of six bakeries this past month that baked gluten free products. Out of the six, four cleaned their ovens and pans by pressure washing and only baked gluten-free on one particular day a week. Even their gluten-free home made noodles were made on a separate day and had to be ordered ahead of time. Recently Health Canada recommended companies limit the advisories to the phrase "May contain", but even that is not yet a legal issue, just a precautionary one I was told. A recent study tested 186 products with precautionary peanut labels and found 16 (just under 9%) contained the allergen. It becomes very serious after a 22 year old Minnesota man, with a peanut allergy died in January of anaphylaxis after eating a chocolate candy with a label that it had been made in a plant that also processed peanuts. "Not the same', you say but it brings to the foreground the fact that there are too many different types of wording, says author Dr. Susan Waserman, a professor of medicine in the division of allergy and immunology at McMaster University in Hamilton, Ontario. "Patients assume that differences in wording imply a lower level of risk, which they don't. " Gupta and Waserman would like to see precautionary labels reduced to one or two clearly defined phrases. For instance, Dr. Gupta says if a "May Contain" label meant that the food might have up to 100 milligrams of an allergen, then the patient could work with their doctors to find out just how much of their allergen may be safe to consume and purchase foods accordingly. The study shows that there is already research "underway to develop thresholds for such labels."

Did you know that the outward manifestations of getting glutened may be different for everyone, and can cause a variety of symptoms such as brain fog, diarrhea, constipation, headache, rash, weakness, joint pain, swelling, vomiting and fatigue. Inside your body gluten is perceived as a
toxin that causes inflammation and damage to the intestines. Ridding yourself of this toxin, reducing inflammation and healing your gut from the damage are essential to recovering as quickly as possible.

Did you know that digestive enzymes help speed up the breakdown and absorption of micronutrients. Be sure to take an enzyme that includes dipeptidyl peptidase (DPP-IV) and or AN-PEP, both of which help to break down gluten. In fact several sites recommend that those with celiac and gluten intolerance take enzymes with DPP-IV and/or AN-PEP when dining out.

Activated charcoal and bentonite clay rid toxins and help reduce gas and bloating. It is best to increase water intake when taking either of these to avoid constipation, which will only delay healing. Speaking of water intake, it is one of the biggest ways of removing gluten from your body. Cleanse, don't drown yourself, but drink as much water or a pure juice, (not pop) is one of the fastest ways of doing a body cleanse from a celiac outbreak, whether a diagnosed celiac, gluten sensitive, or those afflicted with dermatitis herpetiformis. I have been nagged so many times to drink more water when experiencing a dermatitis herpetiformis outbreak. You can try coconut water, which contains electrolytes that may have been lost through vomiting or diarrhea.

Decreasing inflammation occurs naturally in our body when there has been an insult or inflammation to it. Decreasing inflammation is essential in healing your gut. 

10 tips may help you reduce inflammation and recover quickly should you accidentally ingest gluten:
Omega-3 fatty acids, fish oils, flax and chia seeds are full of anti-inflammatory omega 3 fatty acids. It is recommended to take 1 - 2 grams of omega 3 oils daily. You can go up to 4 grams a day for a week after an accidental gluten ingestion. Never play guessing games with celiac disease, or cheat. In the scheme of things it is NOT worth it, and deep inside when you are really suffering you know that sneaking a regular donut is definitely not worth it. The man that said to me, "Every time I come back from Japan to the U.S.A. I have to have Kentucky Fried Chicken and to heck with the consequences", I noticed the last sabbatical when he came over for a visit he did not succumb to his favorite Kentucky Fried Chicken. He now had dermatitis herpetiformis, which is basically celiac disease of the skin. I have been told it can often be caused by extreme stress or constantly cheating on the gluten-free diet. If you think being a celiac is "The Poor Me Syndrome" think again! Dermatitis herpetiformis on your scalp can give you an extreme desire to shave your hair off, and pick the itchy sores off your legs until they not only scar, but look like a shark attack. Don't do it!    And I am not even telling you about what it does to the lining in your bowel and the nutrients that are flowing through your body right down the toilet.
Ginger has high levels of gingerol, which gives it a natural spicy flavor and acts as an anti-inflammatory in the body. It also has potent anti-nausea properties and can ease stomach cramping, Drinking warm ginger tea is a great idea.
Turmeric is a member of the ginger family that contains the active ingredient curcumin, which is known for its antioxidant and anti-inflammatory properties. Try an anti-inflammatory smoothie with turmeric. It is a great drink to help you quickly recover from getting glutened. Did you know that nearly 70% of our immune system is in our gut? Having a healthy gut is crucial for optimal health.
Probiotics. Many researchers suggest or recommend taking a highly concentrated probiotic (24-100 billion units a day). Amy Myers, M.D., is a renowned leader in functional medicine and a New York Times best selling author of "The Auto-Immune Solution".She received her doctorate in Autoimmune Diseases and has several books on celiac disease and its mystifying complex symptoms. Celiac disease reacts differently with each person, and childhood celiac disease symptoms are often different than adult onset celiac disease.
L-Glutamine. It is an amino acid that is great for repairing damage to the gut, helping the gut lining to regrow and repair, undoing the damage caused by gluten. Dr, Myers recommends 3 -5 grams a day for a week after exposure. *MY ADVICE to you all is to write these suggestions down and show them to your general practitioner, research them on the internet, Do not take my word for it or the words of these authors; check and re-check your facts. It is your body, and just like you would change grocery stores if they sold you a bunch of out-dated food products, you would complain and possibly shop somewhere else. You have a right to read about new things and be heard.
Slippery Elm. It contains mucilage, which stimulates nerve endings in he gastrointestinal (GI) tract to increase its secretion of mucus. Mucus forms a barrier in the gut to protect it and promote healing.
Deglycyrrhizinated licorice (DGL). DGL is a herb that is being used for more than 3,000 years in
Marshmallow root is a multipurpose supplement that can be used for respiratory or digestive relief. Like slippery elm, it contains mucilage, which eases the inflammation in the stomach lining, heals ulcers and treats both diarrhea and constipation by creating a protective lining on the digestive tract.
Bone Broth is very high in the anti-inflammatory amino-acids glycine and proline. The gelatin in bone broth protects and heals the mucosal lining of the digestive tract that may et disrupted by being glutened.
Baking Soda
Remember, be your own researcher and look into each of these before trying them.