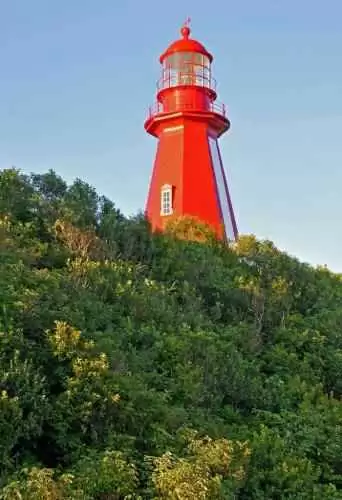 Caption: People with non-celiac gluten sensitivity seem to have distinct gut and biological conditions. Photo: CC--Dennis Jarvis
Celiac.com 09/12/2016 - Wheat gluten and related proteins can trigger an autoimmune enteropathy, known as celiac disease, in people with genetic susceptibility. However, some people experience a range of gluten reaction symptoms, but without the classic blood or gut markers for celiac disease. The etiology and mechanism of these symptoms are unknown, and so far, researchers have found no biomarkers to explain the issue.
A research team recently set out to determine if sensitivity to wheat in the absence of celiac disease is associated with systemic immune activation that may be linked to some type of enteropathy. The research team included Melanie Uhde, Mary Ajamian, Giacomo Caio, Roberto De Giorgio, Alyssa Indart, Peter H Green, Elizabeth C Verna, Umberto Volta, and Armin Alaedini. They are variously affiliated with the Celiac Disease Center and the Department of Medicine at Columbia University Medical Center, New York, New York, USA, Departments of Medical and Surgical Sciences and Digestive System, Centro di Ricerca Biomedica Applicata (C.R.B.A.), University of Bologna, St. Orsola-Malpighi Hospital, Bologna, Italy, and the Institute of Human Nutrition at Columbia University Medical Center, New York, New York, USA.
The team analyzed test samples for markers of intestinal cell damage and systemic immune response to microbial components. Patients with wheat sensitivity showed sharply increased serum levels of soluble CD14 and lipopolysaccharide (LPS)-binding protein, as well as antibody reactivity to bacterial LPS and flagellin. Circulating levels of fatty acid-binding protein 2 (FABP2), a marker of intestinal epithelial cell damage, were much higher in the affected individuals, and correlated with the immune responses to microbial products.
Patients with wheat sensitivity who observed a gluten-free diet saw levels of FABP2 and immune activation markers move rapidly toward normal.
These findings show a state of systemic immune activation, coupled with a compromised intestinal epithelium, that triggers gastrointestinal symptoms in certain individuals who have wheat sensitivity, but don't have celiac disease.
Source: