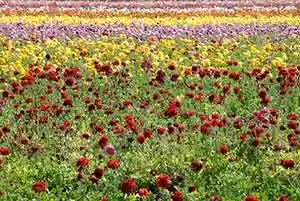 Caption: Photo: CC--Janoma.cl
Celiac.com 03/17/2014 - Researchers know a great deal about the function of human digestive proteases in gluten proteins, but they know very little about the role of intestinal microbes in metabolizing those proteins.
A team of researchers recently set out to examine the isolation and characterization of human gut bacteria involved in the metabolizing gluten proteins.
They are variously affiliated with the Instituto de Biología Molecular, Genómica y Proteómica (INBIOMIC), and the Instituto de Biomedicina (IBIOMED) at the Campus de Vegazana of the Universidad de León, with the Área de Microbiología, Facultad de Biología y Ciencias Ambientales at the Universidad de León, with the Departamento de Inmunología y Gastroenterología, Hospital de León, León, Spain, and with the Instituto de Biotecnología (INBIOTEC) de León, all in León, Spain.
For their study, the team cultured 22 human fecal samples, with gluten as the principal nitrogen source, and isolated 144 strains belonging to 35 bacterial species that may play a role in gluten metabolism in the human gut.
They found that 94 of the isolated strains were able to metabolize gluten, 61 strains showed an extracellular proteolytic activity against gluten proteins, while several strains showed a peptidasic activity toward the 33-mer peptide, which is an known peptide trigger in celiac disease patients.
Most of the isolated strains belong to the phyla Firmicutes and Actinobacteria, mainly from the genera Lactobacillus, Streptococcus, Staphylococcus, Clostridium and Bifidobacterium.
They found that the human gut hosts a wide variety of bacteria capable of using gluten proteins and peptides as nutrients. These bacteria could play an important role in gluten metabolism and could offer promising new treatment possibilities for celiac disease.
Source: