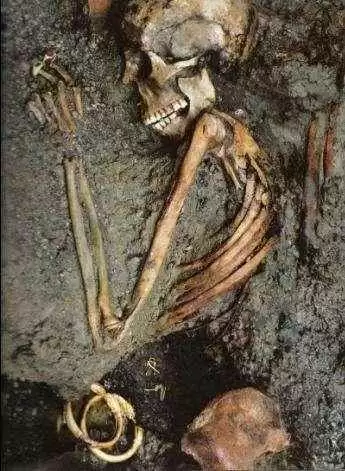 Caption: Photo: Wiki Media Commons--Roman skeleton woman
Celiac.com 05/12/2014 - Currently, researcher know almost nothing about the natural history and evolution of celiac disease in ancient populations.

But, a set of recently unearthed bones from ancient Rome show signs of a struggle with celiac disease, and may help researchers to better understand the natural history and evolution of the condition.
DNA analysis has confirmed that the woman carried two copies of an immune system gene variant strongly associated with celiac disease. Although celiac disease can be influenced by numerous environmental factors, the gene variant is found in nearly all contemporary celiac populations.
The combination of genetic risk factors and malnutrition in someone likely to have good access to nutritious food, make celiac disease a reasonable diagnosis, says Gabriele Scorrano, a biological anthropologist at the University of Rome Tor Vergata.
An article about the study appears in Nature, and the study itself appears in the American Journal of Physical Anthropology.