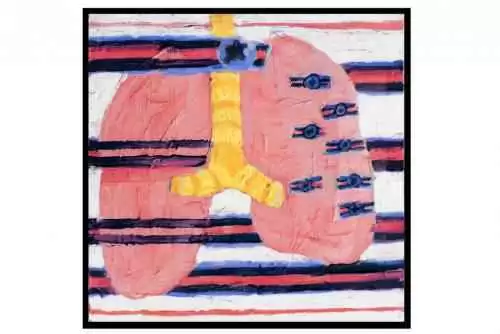 Caption: Respiratory Infections and the Risk of Celiac Disease? Photo: CC--Natasha Meyers
Celiac.com 09/18/2017 - Many researchers feel that the rising number of celiac disease cases supports the idea that common infections prior to the onset of autoimmune diseases could play a role in triggering the immune response. Do more respiratory infections in childhood mean a greater likelihood of celiac disease later in life?
To answer that question, a team of researchers recently set out to explore the relationship between early clinical events and the development of celiac disease in genetically predisposed infants.
---
Celiac.com Sponsor (A12):


---
---
Celiac.com Sponsor (A12-m):


---
The research team included Renata Auricchio, Donatella Cielo, Renato de Falco, Martina Galatola, Valentina Bruno, Basilio Malamisura, Maria Giovanna Limongelli, Riccardo Troncone, Luigi Greco. They are variously affiliated with the Department of Translational Medical Science, and the European Laboratory for the Investigation of Food Induced Diseases, University of Naples Federico II, Naples, Italy; the Department of Pediatrics, University Hospital of Salerno, Salerno, Italy; and Azienda Ospedaliera Gaetano Rummo Via dell'Angelo, Benevento, Italy.

The team studied 373 newborns from families with at least 1 relative with celiac disease. They tested participants for human leukocyte antigen DQ2- or DQ8- and followed-up positive infants with clinical and serological assessments.

They used cross tabulation and odds ratios to explore the risk associated with single variables, and logistic regression analysis was performed to determine the variables that contributed to the risk of developing celiac disease. They also used stepwise discriminant analysis to determine which variables could distinguish case patients from controls before diagnosis.

The overall rate of celiac disease in this group was 6% at 3 years and 13.5% at 5 years of age, while a total of 34 children, developed celiac disease before the sixth year of life, a rate of 14%.

According to analysis of adverse events, people with celiac disease shoed a higher frequency of respiratory tract infections in their first 24 months of life. In a stepwise discriminant analysis, which included sex and human leukocyte antigen risk class, only respiratory infections in the second and first years of life significantly contributed to discrimination of case patients versus controls.

The team's analysis showed that the frequency of respiratory infections in the first 2 years of life can be used to identify children who later developed celiac disease.

Kids with more infections were much more likely to develop celiac disease later on. Clinicians may use this information during diagnosis to help zero in on patients likely to have celiac disease.

Source: