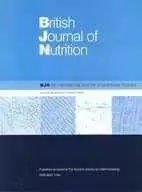 Caption: New BJN study on gluten-free diet and bad gut bacteria
Celiac,com 10/08/2010 - Many people are familiar with probiotics, such as acidophilus, Bifidobacterium bifidum, Bifidobacterium longum, Lactobacillus acidophilus, Lactobacillus case, which promote beneficial gut bacteria, and are commonly found in yogurt, kefir and other fermented milk products.
But how many of us have heard of polysaccharides, which are a particular kind of carbohydrate made up of of a number of monosaccharides joined together by something called glycosidic bonds.
It is well-known among scientists that diet has a major influence on the health and diversity of gut microbiota. People with celiac disease must follow a gluten-free diet in order to avoid associated damage and health disorders.
When people with celiac disease follow a gluten-free diet, their celiac symptoms disappear and their gut begins to heal itself from the damage. The health effects of the diet for people with celiac disease are overwhelmingly positive.
However, there is some evidence that by eliminating gluten, people with celiac disease are making themselves susceptible to a plunge in beneficial gut bacteria, and an elevated ratio of bad-to-good gut bacteria. This may have immune-system implications for those people.
To test this hypothesis, a team of scientists recently conducted a preliminary study to determine if a gluten-free diet alone could change the make-up and immune properties of gut microbiota. The team included G. De Palma, I. Nadal, M. C. Collado, and Y. Sanz. Their full results appear in theSeptember, 2009 issue of the British Journal of Nutrition.
To briefly summarize their study, the team enrolled ten healthy individuals without celiac disease, averaging just over 30 years of age. They put these people on a gluten-free diet for a month. Subsequent analysis of fecal microbiota and dietary intake showed a decrease in healthy gut bacteria, coupled with an increase of unhealthy bacteria that corresponded with reduced intake of polysaccharides after following the gluten-free diet. Another healthy control group that ate a diet that contained gluten, and thus provided polysaccharides. 
In addition representing an adversely change in gut microbiota, the samples taken while the individuals followed a gluten-free diet also exerted reduced immune stimulatory effects on peripheral blood mononuclear cells than those of subjects on a regular gluten-containing, polysaccharide-rich diet.
Should these findings be confirmed by subsequent studies, the results could call attention to a more comprehensive approach to proper dietary intake in people with celiac disease, including dietary counseling, and possible supplementation of the diet with polysaccharides.
Source: