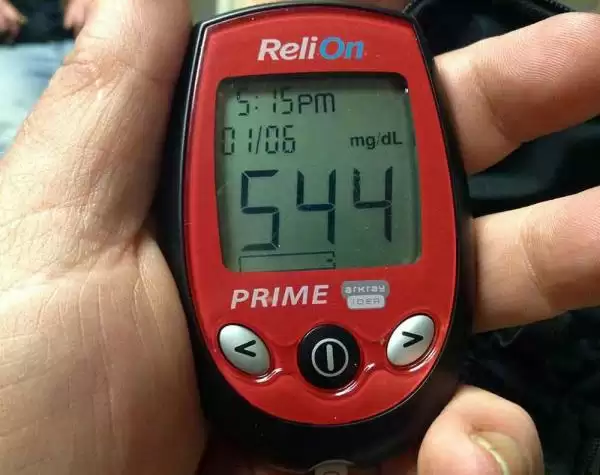 Caption: Image: CC--Mike Mozart
Celiac.com 02/26/2019 - Researchers don't have much good information on gastrointestinal (GI) hormone response as it relates to appetite and glucose metabolism in celiac patients. To get some answers, a team of researchers recently set out to assess appetite sensation, glycaemia and hormone response induced by a complex meal in patients with celiac disease. 
The research team included Paola Vitaglione, Fabiana Zingone, Nicolina Virgilio, and Carolina Ciacci. They are variously affiliated with the Department of Agricultural Sciences, University of Naples "Federico II," in Portici, Italy; the Department of Surgery, Oncology, and Gastroenterology, University of Padua, in Padua, Italy; and the Department of Medicine, Surgery, and Dentistry, "Scuola Medica Salernitana" University of Salerno, in Fisciano, Italy. 
For the study, each subject ate a gluten-free test meal, recorded their appetite sensations, and gave a blood specimen more than three hours after eating. The after meal data showed less hunger reduction in celiac patients, compared to gluten-free celiacs and healthy subjects. Reported fullness and satiety was about the same for all three groups. 
The diagnosed celiac group showed lower insulin and glucose-dependent insulinotropic polypeptide (GIP) than the gluten-free celiac group the healthy control subjects. Both the diagnosed celiac group and the gluten-free celiac group showed a lower glucose response post-eating than healthy subjects. 
The results of this study suggest that people with celiac disease have glucose absorption problems, even after more than a year on a gluten-free diet. Increases in postprandial glucose-dependent insulinotropic polypeptide (GIP) may play a significant role in appetite cues and insulin response to a complex gluten-free meal. 
The takeaway here is that whether they are eating gluten-free or not, people with celiac disease show a lower glucose response after meals than healthy subjects. Moreover, celiacs who are not gluten-free show less hunger reduction after gluten-free meals than gluten-free celiacs and healthy subjects.
Celiac disease definitely influences appetite and gastrointestinal hormone response to a gluten-free meal, but more and larger studies are needed to better understand the implications of these findings.
Read more at: Nutrients, 2019 Jan; 11(1): 82. doi: 10.3390/nu11010082