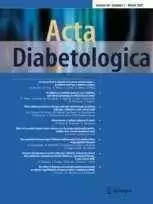 Celiac.com 07/22/2011 - Many reports indicate a hypercoagulative state in diabetes mellitus as result of endothelial damage. Numerous researchers have reported a strong association between type 1 diabetes mellitus (DM1) and celiac disease.
Clinical data indicate that vascular dysfunction can result from a cascade of biochemical events triggered by a metabolic malfunction. The net result changes the cells that line the interior surface of the blood vessels; from a surface called a thrombo-resistant surface to one called a thrombo-genic surface.
For the study, the team enrolled ninety-four adult patients with DM1, who they then screened for celiac disease. They found anti-endomysial antibodies (EMA) in 13 of 94 DM1 patients (13.8%). The team then confirmed celiac disease diagnosis by histology and organ culture.
The mean age and duration of DM1 of patients also affected by celiac disease were similar to those patients with diabetes alone, but the groups showed very different parameters for metabolic control and hemo-coagulation. In DM1 patients with celiac disease those parameters include:

Signiï¬cantly lower concentrations of glycosylated hemoglobin (HbA1c) (P.05), cholesterol (P.001), triglycerides (P.001), factor VII antigen (FVII:ag) (P.005), factor VII coagulant activity (FVII:c) (P.05), and prothrombin degradation fragments (F1+2) (P.001).
Higher values of activated C protein (APC) (.001).

DM1 patients with celiac disease showed no retinal abnormalities and no signs of renal damage.

The results suggest a potential protective role of celiac disease in the pro-thrombotic state of DM1.

Source: