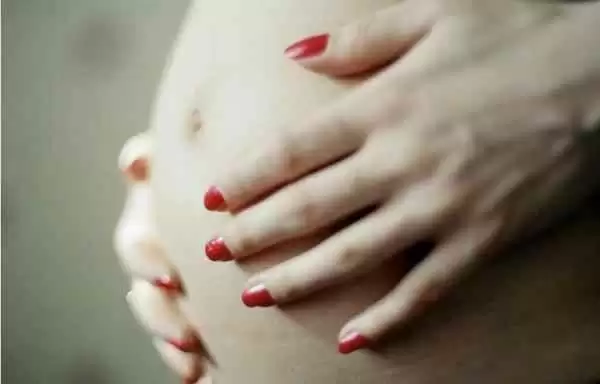 Caption: Image: CC--Eugene Luchinin
Celiac.com 07/18/2018 - Despite many studies on immune development in children, there still isn't much good data on how a mother's diet during pregnancy and infancy influences a child's immune development.  A team of researchers recently set out to assess whether changes in maternal or infant diet might influence the risk of allergies or autoimmune disease.
The team included Vanessa Garcia-Larsen, Despo Ierodiakonou, Katharine Jarrold, Sergio Cunha,  Jennifer Chivinge, Zoe Robinson, Natalie Geoghegan, Alisha Ruparelia, Pooja Devani, Marialena Trivella, Jo Leonardi-Bee, and Robert J. Boyle.
Team members searched MEDLINE, Excerpta Medica dataBASE (EMBASE), Web of Science, Central Register of Controlled Trials (CENTRAL), and Literatura Latino Americana em Ciências da Saúde (LILACS) for observational studies conducted between January 1946 and July 2013, and interventional studies conducted through December 2017, that evaluated the relationship between diet during pregnancy, lactation, or the first year of life, and future risk of allergic or autoimmune disease. 
They then selected studies, extracted data, and assessed bias risk. They evaluated data using the Grading of Recommendations Assessment, Development and Evaluation (GRADE). They found 260 original studies, covering 964,143 participants, of milk feeding, including 1 intervention trial of breastfeeding promotion, and 173 original studies, covering 542,672 participants, of other maternal or infant dietary exposures, including 80 trials of 26 maternal, 32 infant, or 22 combined interventions. 
They found a high bias risk in nearly half of the more than 250 milk feeding studies and in about one-quarter of studies of other dietary exposures. Evidence from 19 intervention trials suggests that oral supplementation with probiotics during late pregnancy and lactation may reduce risk of eczema. 44 cases per 1,000; 95% CI 20–64), and 6 trials, suggest that fish oil supplementation during pregnancy and lactation may reduce risk of allergic sensitization to egg. GRADE certainty of these findings was moderate. 
The team found less evidence, and low GRADE certainty, for claims that breastfeeding reduces eczema risk during infancy, that longer exclusive breastfeeding is associated with reduced type 1 diabetes mellitus, and that probiotics reduce risk of infants developing allergies to cow's milk. 
They found no evidence that dietary exposure to other factors, including prebiotic supplements, maternal allergenic food avoidance, and vitamin, mineral, fruit, and vegetable intake, influence risk of allergic or autoimmune disease. 
Overall, the team's findings support a connection between the mother's diet and risk of immune-mediated diseases in the child. Maternal probiotic and fish oil supplementation may reduce risk of eczema and allergic sensitization to food, respectively.
Stay tuned for more on diet during pregnancy and its role in celiac disease.
Source: