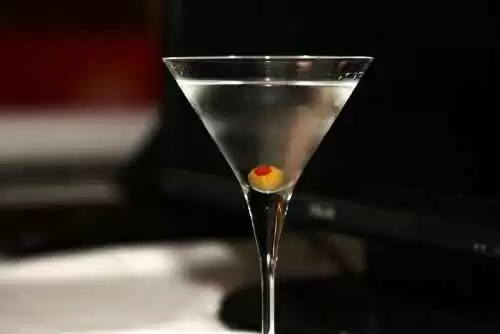 Caption: Photo: CC--Tech.Co
Celiac.com 12/01/2016 - Alcohol-related cerebellar degeneration is one of the most common forms of acquired cerebellar ataxia. Researchers still do not understand the exactly how alcohol damages the cerebellum. Very little study has been done on auto-reactive immune mediated mechanisms as a possible contributor.
Recently, a team of researchers set out to investigate the potential role of alcohol-induced immune mediated cerebellar degeneration. The research team included Priya D. Shanmugarajah, Nigel Hoggard, Stuart Currie, Daniel P. Aeschlimann, Pascale C. Aeschlimann, Dermot C. Gleeson, Mohammed Karajeh, Nicola Woodroofe, Richard A. Grünewald and Marios Hadjivassiliou. They are variously associated with the National Blood Service Sheffield, UK; Department of Immunology, Northern General Hospital, Sheffield, UK and Academic Unit of Radiology, University of Sheffield, UK.
---
Celiac.com Sponsor (A12):


---
---
Celiac.com Sponsor (A12-m):


---
For their study, the team recruited patients with ataxia and a history of heavy alcohol use from the Ataxia and Hepatology tertiary clinics at Sheffield Teaching Hospitals NHS Trust. The team determined the pattern of cerebellar involvement both on clinical (SARA score) and imaging (MRI volumetry and MR spectroscopy) parameters. They also evaluated HLA genotyping, serological markers for gluten-related disorders and serological reactivity on rat cerebellar tissue using indirect immunohistochemistry.

In all, the team studied thirty-eight patients with ataxia, which negatively impacted the gait in 97% of patients, and stance and heel-shin slide in 89% of patients. The team used MRI volumetric and spectroscopy techniques to show significant structural, volumetric and functional deficiencies of the cerebellum with particular involvement of the cerebellar vermis.

They found circulating anti-gliadin antibodies in 34% of patients, compared with 12% of healthy controls. They found antibodies to transglutaminase 6 (TG6) in 39% of patients, but only in 4% of healthy control subjects. Using immunohistochemistry, they found Purkinje cell and/or granular layer reactivity in 71% of patient sera.

Alcohol induced tissue injury to the CNS leading to cerebellar degeneration may also involve immune mediated mechanisms, including sensitization to gluten. The team is calling for role of gluten in ataxia to be studied further, to determine the exact mechanism, and the extent of gluten's impact on ataxia patients.

Source: