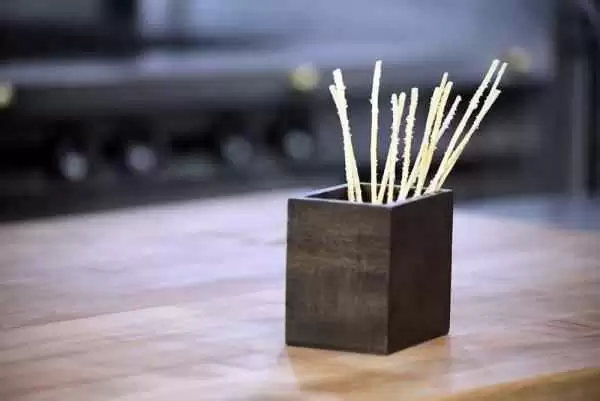 Caption: Image: CC--Breville USA
Celiac.com 05/30/2018 - One of the key aspects of non-celiac gluten sensitivity (NCGS) is that patients are diagnosed partly by the absence of celiac disease. That is, patients with NCGS, whatever their symptoms, do not have celiac disease. But could those patients still have some kind of gut damage, or permeability issues? Do people with non-celiac gluten sensitivity have distinct duodenal histological features? Researchers are seeking a better understanding of this still undefined condition.
Some researchers have suggested that histology may play a key role in NCGS, but there is still no consensus. A recent review by Bardella et al. revealed that histology is not always reported in NCGS studies, and exclusion of celiac disease is generally done by showing negative serology and/or genetic typing. 
In order to investigate histological findings of people with suspicion of NCGS, we retrospectively evaluated duodenal biopsies of a cohort of patients undergoing clinical diagnostic algorithm for NCGS as proposed by the Salerno consensus.
The research team included B Zanini, V Villanacci, M Marullo, M Cadei, F Lanzarotto, A Bozzola, and C Ricci. They are variously affiliated with the Gastroenterology Unit, Department of Clinical and Experimental Sciences, University of Brescia, Viale Europa 11, 25123, Brescia, Italy; and with the Institute of Pathology Spedali Civili, Piazzale Spedali Civili 1, 25123, Brescia, Italy.
Their team's main goal was to underline that the peculiar IEL distribution and the increased eosinophil count may represent a valid warning that help to identify patients with NCGS, given the absence of serological markers for NCGS. 
The team also performed a CD3 immunohistochemical evaluation of T lymphocytes confirming that the IEL numbers were normal, but their distribution is peculiar, as noted by the clusters of T lymphocytes in the superficial epithelium and linear disposition of T lymphocytes in the deeper part of the mucosa above the muscularis mucosae. 
They also note that their failure to fully match study subjects with placebo challenge is a limitation of this study, but stress the current uncertainty of the actual clinical diagnostic algorithm as supported by recent reviews of the literature. The team's observations led them to note that histology may play a similar role in NCGS diagnosis as it does in celiac diagnosis. 
Researchers do know that, unlike with celiac disease, there is an absence of damage or change to intestinal mucosa in patients with NCGS, especially an absence of villous atrophy. In addition, the morphological exclusion of celiac disease is a crucial assessment, because some patients classified as NCGS show increased duodenal IEL count (> 25 IELs/100 enterocytes), corresponding to Marsh I, or grade A lesions of celiac histological classification.
To properly diagnose NCGS, the team says it's very important to confirm these features, to rule out any type of organic malabsorption diseases, and to definitively rule out celiac disease, via a negative celiac disease serology.
Taken as a whole, the team's results provide evidence that both intraepithelial lymphocytes and eosinophils play a role in the physiopathology behind NCGS. They are calling for more studies to confirm their findings and to determine whether the results they observed were specific to NCGS.
Source: