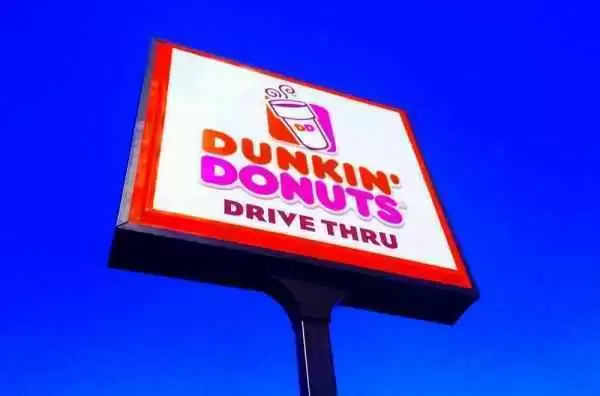 Caption: Image: CC--Mike Mozart
Celiac.com 08/06/2018 - Okay, so it's not a gluten-free donut, but Dunkin' Donuts has announced the debut of a gluten-free fudge brownie, the company's first-ever gluten-free bakery product, that will be available in all of Dunkin's 8,500 US stores.
A company statement said that Dunkin' Donuts recognizes "the importance of providing alternative choices for people with dietary restrictions or who choose a gluten-free diet." Gluten-free food sales are projected to exceed $2 billion in sales by 2020, up 20% from 2015, according to industry research group Packaged Facts. 
The latest menu changes are all part of a concerted effort by the company to rebrand, including ditching the "Donuts" part of its name in some new stores, reducing its food offerings, emphasizing its drink selections, and pursuing plans to double the number of stores. 
Gluten-free donut lovers may have to wait indefinitely for a genuine gluten-free Dunkin' donut, but a reliable, readily available gluten-free brownie is a good start.
If you get a chance to try Dunkin's new gluten-free brownie, please let us know your thoughts.