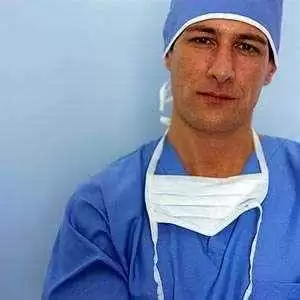 Caption: Photo: CC- Spirit-Fire
Celiac.com 09/23/2011 - Despite the current sensitivity and specificity of blood tests, a small bowel biopsy showing villous atrophy remains the international gold standard for diagnosing celiac disease. Yet the small intestine is actually quite long, and villous atrophy can be dispersed throughout and therefore potentially missed, especially in children. Experts recommend that at least four tissue samples be taken to circumvent this problem, but have not specified the optimal sites from which to take the samples.

Jejunal biopsies have historically been performed, but they are uncomfortable for the patient and technically complicated. Duodenal biopsies are safer and easier, and there is even some data suggesting that the duodenal bulb may be the only site of villous atrophy in patients newly diagnosed with celiac disease. Yet it was not known whether biopsy of the duodenal bulb alone would be sufficient to identify established celiac disease in adult patients. A recent study aimed to compare histology of the duodenal bulb in adults with newly diagnosed celiac disease, established celiac disease, and no celiac disease. They found that villous atrophy may in fact only be present in the duodenal bulb, and that this is therefore the optimal site for biopsy in diagnosing celiac disease.
---
Celiac.com Sponsor (A12):


---
---
Celiac.com Sponsor (A12-m):


---
Four hundred and sixty-one patients were analyzed, with a mean age of 51 years. They were recruited from a hospital in the United Kingdom between November 2008 and July 2010. Three hundred were women and one hundred and sixty-one were men. One hundred and twenty-six were newly diagnosed with celiac disease; eighty-five had established celiac disease, had been adhering to a gluten free diet, and were undergoing biopsy to histologically assess their remission; and two hundred and fifty were healthy controls. Five biopsies were taken from each patient: one from the duodenal bulb and four from the second part of the duodenum, one from each quadrant. Twenty-three patients exhibited villous atrophy only in the duodenal bulb, and both new and established celiac cases were significantly more likely to exhibit this phenomenon than controls. Most of the patients with lesions of varying severity at different locations had the more severe lesion in the duodenal bulb. Similar results have been achieved with children in other studies.

The researchers note that their results are support and are supported by the literature, and conclude that "the optimal strategy for diagnosing celiac disease could only achieve 100% sensitivity by always incorporating a duodenal bulb biopsy."

Source:

Evans KE, Aziz I, Cross SS, Sahota GR, Hopper AD, Hadjivassiliou M, Sanders DS. A Prospective Study of Duodenal Bulb Biopsy in Newly Diagnosed and Established Adult Celiac Disease. Am J Gastroenterol. 2011 May 24.