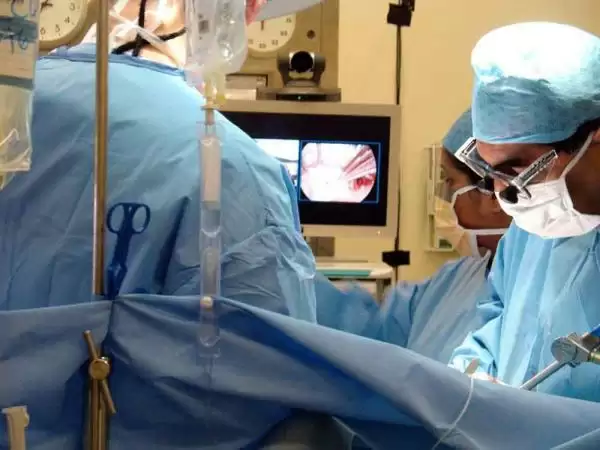 Caption: Image: CC--Andy G
Celiac.com 12/26/2018 - The first wave of results are in from the 2015 FDA-mandated post-market surveillance studies of duodenoscopes, and they are not encouraging. The duodenoscopes are designed to be reprocessed, to be cleaned and disinfected, according to manufacturer guidelines. However, reprocessed scopes show "higher-than-expected" rates of contamination with dangerous bacteria.
In a recent safety announcement, the FDA revealed that 3% of properly collected samples tested positive for more than 100 colony-forming units of "low-concern" organisms. These bacteria are not likely to cause serious infections, but they do indicate "reprocessing failure."
---
Celiac.com Sponsor (A12):


---
---
Celiac.com Sponsor (A12-m):


---
Moreover, an additional 3% of properly collected samples tested positive for "high-concern" bacteria that are more often associated with disease, such as Escherichia coli or Staphylococcus aureus.

In 2013, the FDA began to focus on a possible connection between multi‒drug resistant bacteria and reprocessed duodenoscopes.  In 2015, FDA ordered duodenoscope makers Olympus, Fujifilm, and Pentax to determine whether healthcare facilities were able to properly clean and disinfect the devices. The mandatory monitoring is part of the FDA's effort to eliminate patient infections associated with bacteria from contaminated duodenoscopes.

The FDA's order required the companies to conduct two separate studies. First, they were required to sample and culture reprocessed duodenoscopes to learn more about issues that contribute to contamination. Second, they were required to evaluate the training of hospital staff in following the reprocessing instructions as part of a study of "human factors." 

When the companies  failed to carry out such studies promptly, The FDA sent warning letters citing their failure publicly. All three device makers have now begun collecting the required data. They recently completed testing for the initial human factors, and at least 10% of the samples have been collected for the sampling and culturing study.

Initial findings from the human factors study of staff training indicate that staff finds the reprocessing instructions in current user manuals difficult to comprehend and follow, the FDA said. The FDA is working with the duodenoscope manufacturing companies to revise and clarify the user materials to improve reprocessing outcomes and to reduce contamination risk.

Source: