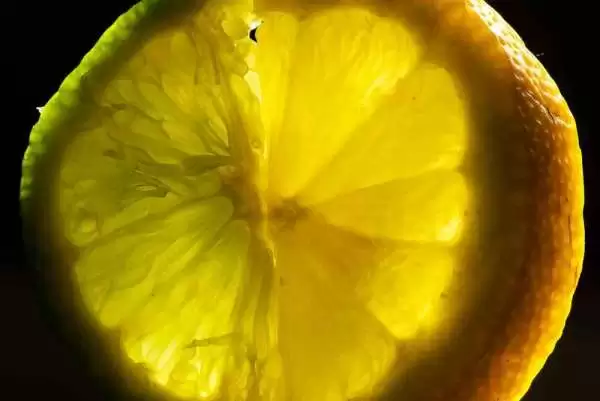 Caption: Image: CC BY 2.0--jlodder
Celiac.com 11/27/2019 - Holiday times mean citrus, and lemon bars are both one of the great dessert favorites, and a great way to use some of the delicious fresh citrus that's in season. These easy gluten-free holiday lemon bars are simple to make and memorably tasty. If you like your lemon bars with a bit of a twist, here's a link to our popular recipe for Lavender Lemon Bars.
Ingredients:
Shortbread Crust
¼ cup unsweetened shredded coconut
¾ cup King Arthur Flour gluten-free multi-purpose flour
2 tablespoons granulated sugar
1 large egg yolk
¼ cup (½ stick) chilled unsalted butter, cut into pieces
½ vanilla bean, split lengthwise (or 1 tablespoon vanilla extract)
⅛ teaspoon kosher salt
---
Celiac.com Sponsor (A12):


---
---
Celiac.com Sponsor (A12-m):


---
Filling:
4 large eggs
1½ cups granulated sugar
2 tablespoons finely grated lemon zest
½ cup fresh lemon juice
2 tablespoons King Arthur Flour gluten free multi-purpose flour
1 teaspoon baking powder
Powdered sugar (for serving)
Directions:
Shortbread Crust
Heat oven to 350°. Toast coconut on a rimmed baking sheet, tossing once, until golden brown, 5–7 minutes.
Line an 8x8" baking pan with parchment paper, leaving a generous overhang on all sides. 
In a large mixing bowl, sift or mix flour, sugar and salt until combined.
Add coconut, egg yolk, and butter and scrape in vanilla extract, or seeds (put the pod into a small jar of vodka to make extract for later). 
Process until a dough forms. 
Gather into a ball and press into bottom of prepared pan. 
Bake crust until golden brown, 25–30 minutes.
Lemon Filling
While crust is baking, process eggs, sugar, lemon zest, lemon juice, flour, and baking powder in a food processor until smooth. 
Pour filling into warm crust and bake until filling is beginning to brown at the edges and is just set in the center, 25–30 minutes. 
Move pan to a wire rack and let cool. Chill the lemon bars until cold, at least 2 hours.
Just before serving, dust lemon bar with powdered sugar and cut into 2" squares.