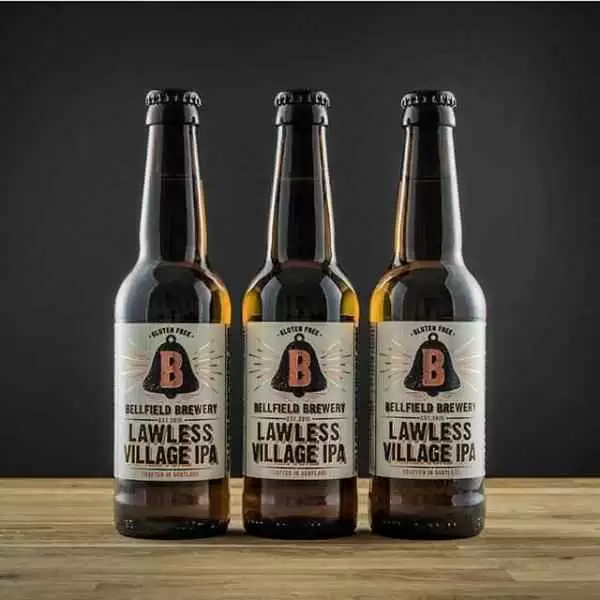 Caption: Imagine your favorite gluten-free beer being available just about everywhere. Photo: Bellfield Brewery
Celiac.com 03/15/2018 - How many times have you discovered a great gluten-free beer, only to find out it's not available where you live? Gluten-free beer is enjoying tremendous growth in terms of both brewing ingredients and strategies, and in terms of the types of beer being produced.
There are literally dozens of gluten-free beers being brewed today that did not exist a few years ago. Still, one of the more common complaints has to do with the general lack of availability. Even locally available products might only appear in a few stores.
---
Celiac.com Sponsor (A12):


---
---
Celiac.com Sponsor (A12-m):


---
Edinburgh's Bellfield Brewery is about to change all of that, when their Bellfield IPA, and their Bohemian Pilsner become available at 54 Morrisons stores across the UK, and online. Run by a team that includes two guys with celiac disease, Bellfield started in 2015 with sole goal of making exceptional beers that just happen to be gluten-free. 

The company has already won several major awards for its modern, gluten-free beers; not as gluten-free, but in straight up head to head competition with traditional beers. In the last year, Bellfield has won two awards in the World Beer Awards and their IPA has been consistently ranked among top ten IPAs in the UK. 

Brewer and business development manager, Kieran Middleton, says the deal with Morrisons in England, bring Bellfield's beers to customers, far from Edinburgh. "As a young company we are so proud to have this opportunity to supply one of the UK's leading retailers. We set out to create "Craft Beer For All" great tasting beers, that everyone can enjoy," he said.

The deal will give Bellfield wide UK coverage with all the major distributors and wholesalers, including Bidfood, Matthew Clark, Pigs Ear, Amathus, Inverarity Morton, Pivovar and a number of leading online beer shops. 

Read more at: BQlive.co.uk