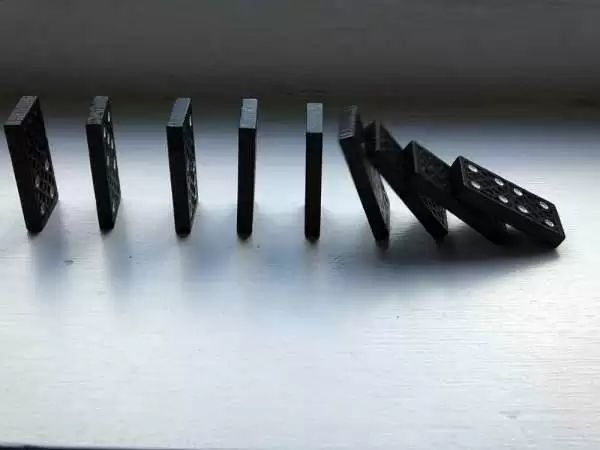 Caption: Image: CC--Jacqui Brown
Celiac.com 02/18/2019 - Many researchers have suspected that childhood infections with certain viruses may open the door for the development of celiac disease. Celiac.com has covered the connection in previous articles, such as Can Viruses Trigger Celiac Disease? and Is a Reovirus Infection a Prime Cause of Celiac Disease? Now there is even more evidence to support such a connection.

A team of Norwegian researchers recently set out to learn whether early exposure to common intestinal viruses, specifically human enterovirus or adenovirus, are factors in the later development of celiac disease.
The research team included Christian R Kahrs,  Katerina Chuda,  German Tapia,  Lars C Stene,  Karl Mårild,  Trond Rasmussen,  Kjersti S Rønningen,  Knut E A Lundin,  Lenka Kramna,  Ondrej Cinek, professor,  and Ketil Størdal. 
Study Methods
---
Celiac.com Sponsor (A12):


---
---
Celiac.com Sponsor (A12-m):


---
For their case-controlled study, nested within Norwegian birth cohort, the team reviewed data for patients recruited between 2001 and 2007, which were followed through September 2016. The team specifically looked at data for children carrying the HLA genotype DR4-DQ8/DR3-DQ2, which increases risk of celiac disease. The team detected enterovirus and adenovirus in real time using polymerase chain reaction in monthly stool samples from age 3 to 36 months. Celiac disease diagnoses were made using standard criteria. 

The team looked for celiac disease antibodies in blood samples taken at age 3, 6, 9, and 12 months and then annually. To determine the connection between viral infections before appearance of celiac disease antibodies and celiac disease, the team calculated adjusted odds ratios using a mixed effects logistic regression model.
Study Findings
This study showed that exposure to Enterovirus A and Enterovirus B during early childhood is associated with later celiac disease. Interestingly, the connection was only for infections after introduction of gluten into the infant diet. They found no connection between adenovirus and later celiac development. This study strengthens the idea that early childhood exposure to a viral infection likely plays a role in the development of celiac disease.

Read more at BMJ.com; Science 07 Apr 2017: Vol. 36, Issue 6333, pp. 44-50.; and SCILOG