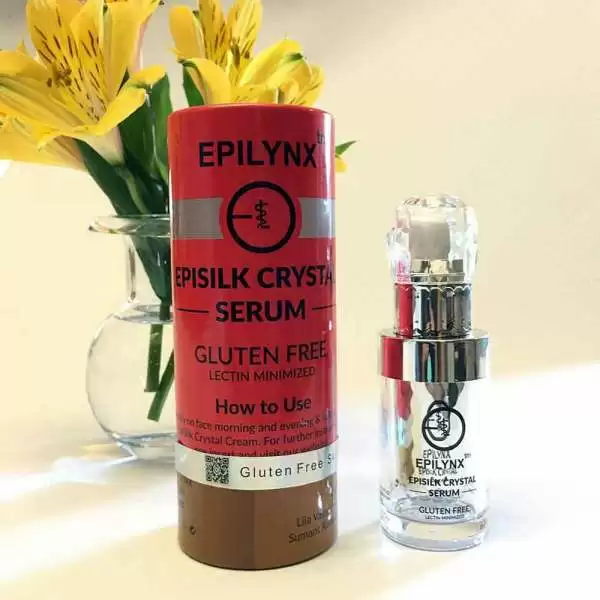 Caption: Image: Mei Adams
Celiac.com 11/22/2019 - EpiLynx EpiSilk Crystal Serum is an anti-wrinkle skin care product that contains the antimicrobial "DermaSilk," which is like regular silk but free of sericin, which can cause irritation. It's composed of long, very smooth, natural fibers that help lock in moisture and keep your skin clear and free of irritation.
This luxurious serum targets dark circles under your eyes, as well as acne and dry skin. I found that it increased my skin's brightness on the areas where it was applied, and made my skin feel silky smooth. Best of all it is gluten-free and made in the USA by and for those who are sensitive to gluten.
---
Celiac.com Sponsor (A12):


---
---
Celiac.com Sponsor (A12-m):


---
About EpiLynx:
Epilynx was founded by Dr. Liia Ramachandra, PharmD, PhD, who founded the company after her struggle with gluten sensitivity.

For more info visit their site.