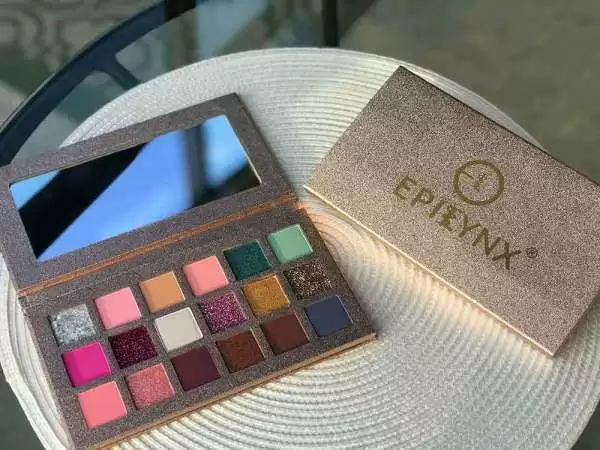 Celiac.com 05/07/2020 - EpiLynx gluten-free cosmetics have made a big splash in the gluten sensitive community, mainly because they offer an incredible range of high quality products that are suitable for those with celiac disease, gluten sensitivity, and/or dermatitis herpetiformis. Other companies don't seem to be focused on this important niche.
EpiLynx's new Limited Edition 18 Color Eye Shadow Pallet is just one more addition to their already incredible product range. It's time to be glamorous and apply one (or more!) of the 18 different shades offered in this amazing sparkle eye shadow pallet. Life is just too short to not add a little pizzazz to your look! This 18 color pallet makes it easy to find a perfect shade to match your mood, and to create a "new you" that will blow everyone away.
---
Celiac.com Sponsor (A12):


---
---
Celiac.com Sponsor (A12-m):


---
All EpiLynx cosmetics are made using only the highest quality, gluten-free and all natural ingredients, and their eye shadows are no exception. 

Simply apply a coating of your favorite shade to you eyelids and under your eyes to make them stand out like they never have before. All 18 eye shadows will add a new level of depth and dimension to your look that was—until now—missing.

If you are ready to draw more attention to your eyes by highlighting your eye color, or if you want to make your eyes appear larger, then this eye shadow collection was made for you.

About EpiLynx:
Epilynx was founded by Dr. Liia Ramachandra, PharmD, PhD, who founded the company after her struggle with gluten sensitivity.

For more info visit their site.