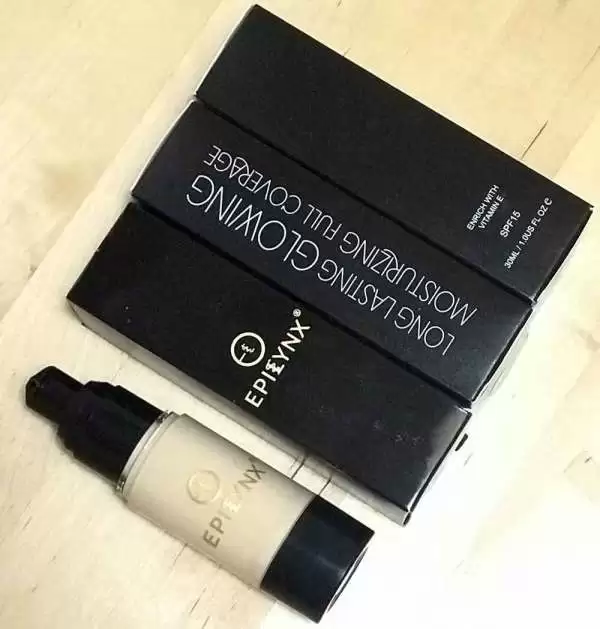 Caption: The foundation seen here is the "02" shade. Image: Mei Adams
Celiac.com 05/14/2020 - If you're like me and have celiac disease, discovering sources of hidden gluten in your diet is essential. Gluten can be in things you least expect, and I've discovered the hard way that this also includes in your makeup. Eliminating gluten in your cosmetics, lotions, hair care products, and basically anything you apply to your skin is crucial, especially for those with gluten sensitivity and/or dermatitis herpetiformis.
This is why I made the switch to EpiLynx Cosmetics. Dr Liia Ramachandra, PharmD, PhD, founder of EpiLynx, has created an incredible line of gluten-free, all natural makeup and cosmetic products that are specifically designed for people who are gluten sensitive.
---
Celiac.com Sponsor (A12):


---
---
Celiac.com Sponsor (A12-m):


---
The EpiLynx makeup line now includes gluten-free foundations in 25 different shades, so you can perfectly match your skin tone. For this review I tried the "02" shade, which is light-yellowish. The liquid foundation comes in a squirt top bottle and applying it could not be simpler—just spread it evenly on your face to give your skin a more uniform complexion, and cover any flaws or skin tone issues you might have.

Besides being a great moisturizer, this gluten-free foundation also contains SPF 15 sunscreen, so it's really an all-in-one product that can save you time and money, as you won't need to apply sunscreen separately.

As with all EpiLynx products that I've tried so far, I found their foundation to be another great product that I will use regularly, without having to worry about gluten issues. I wish all products were made this way!

About EpiLynx:
Epilynx was founded by Dr. Liia Ramachandra, PharmD, PhD, who founded the company after her struggle with gluten sensitivity.

For more info visit their site.