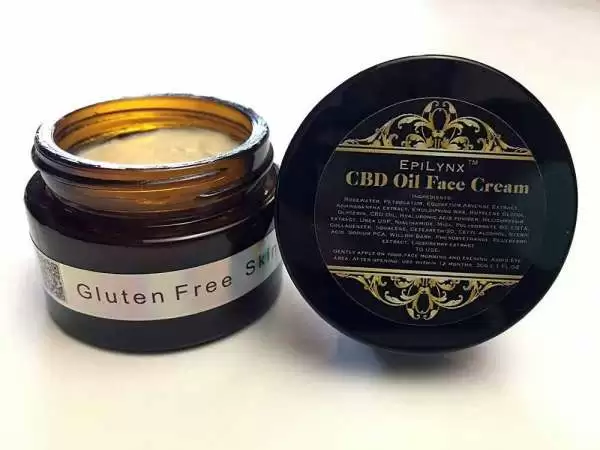 Caption: Image: Mei Adams
Celiac.com 12/12/2019 - I would be very surprised if you haven't yet heard about CBD oil, also known as cannabidiol. It's derived from the cannabis plant, but it doesn't get you high. The reason it's so popular now is due to its many positive effects, including pain relief, anti-inflammation, anti-anxiety, and it's even an antioxidant.
EpiLynx Miracle Cream contains CBD oil purity above 95% to help those who struggle with inflammatory skin conditions, skin sensitivity, skin dryness, and acne. It has powerful anti-inflammatory properties and may speed up healing and shorten the lifespan of eczema and psoriasis flare ups, which are experienced many people with celiac disease and dermatitis herpetaformis.
---
Celiac.com Sponsor (A12):


---
---
Celiac.com Sponsor (A12-m):


---
EpiLynx CBD Face Cream is a unisex product that is made from the highest quality natural ingredients, and it's naturally scented.

If you have struggled with skin rashes, eczema, acne or psoriasis, or just want a quality anti-aging and anti-dark spots face cream, this is the answer you've been looking for.

About EpiLynx:
Epilynx was founded by Dr. Liia Ramachandra, PharmD, PhD, who founded the company after her struggle with gluten sensitivity.

For more info visit their site.