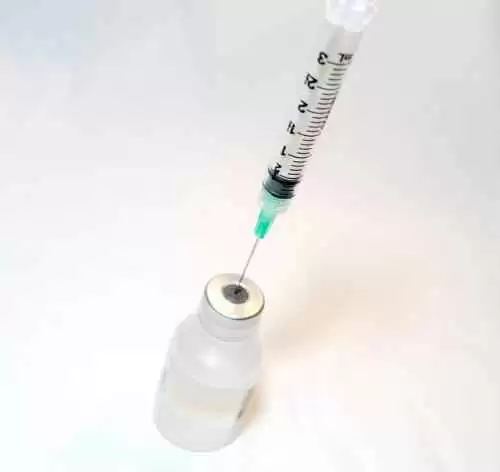 Caption: Image: CC--NIAID
Celiac.com 01/04/2018 - Nexvax2 is a peptide-based, epitope-specific immunotherapy intended to reduce reactions to natural gluten exposure, and ultimately restore tolerance to gluten in patients with celiac disease.
Celiac disease patients who received fixed intradermal doses of Nexvax2 lost their sensitivity to the HLA-DQ2·5-restricted gluten epitopes in Nexvax2, but their tolerance was limited to 150 μg, due to gastrointestinal symptoms and cytokine release, mimicking gluten exposure, that accompany the first dose.
The research team included James M. Daveson, Hooi C. E, Jane M. Andrews, Timothy King, Kaela E. Goldstein, John L. Dzuris, James A. MacDougall; Leslie J. Williams, Anita Treohan, Michael P. Cooreman, and Robert P. Anderson.
They are variously associated with the Faculty of Medicine, University of Queensland, QLD, Australia b Department of Gastroenterology, Sir Charles Gairdner Hospital, WA, Australia; Department of Gastroenterology and Hepatology, Royal Adelaide Hospital, SA, Australia; Department of Gastroenterology, Auckland City Hospital, Auckland, New Zealand; PROMETRIKA, LLC, Cambridge, MA, USA; and ImmusanT Inc., Cambridge, MA, USA.
The team conducted a randomized, double-blind, placebo-controlled trial at four community sites in Australia (3) and New Zealand (1) in HLA-DQ2·5 genotype positive adults with celiac disease who were on a gluten-free diet.
By using doses escalated from 3 μg up to 300 μg in HLA-DQ2·5 homozygotes or to 900 μg in HLADQ2.5 non-homozygotes the team was able to eliminate the adverse events and cytokine release that had limited the previous maximum dose to 150 μg.
Administration of Nexvax2 at dose levels from 150 μg to 900 μg preceded by dose escalation was not associated with elevations in plasma cytokines at 4 h.
Otherwise, the most common treatment-related side effects in the Nexvax2 participants were headache (52%), diarrhea (48%), nausea (37%), abdominal pain (26%), and abdominal discomfort (19%).
This study shows that antigenic peptides recognized by CD4-positive T cells in an autoimmune disease can be safely administered to patients at high maintenance dose levels without immune activation when preceded by gradual dose escalation.
These findings help further these efforts to develop a successful immunotherapy drug to treat celiac disease.
Read more at Ebiomedicine.com
This completed trial is registered with ClinicalTrials. gov, number NCT02528799.