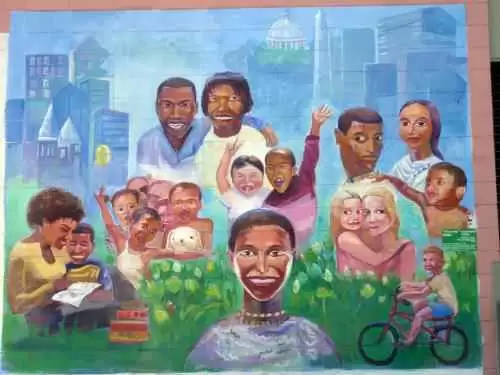 Caption: Photo: CC--Art Around
Celiac.com 03/13/2017 - A team of researchers recently set out to determine whether there might exist ethnic differences in celiac disease autoimmunity in children at 6 years of age, and if present, to assess how these differences may be explained by known sociodemographic and environmental factors.
The research team included Michelle A E Jansen, Sytske A Beth, Diana van den Heuvel, Jessica C Kiefte-de Jong, Hein Raat, Vincent W V Jaddoe, Menno C van Zelm, and Henriette A Moll. They are variously affilated with the Generation R Study Group, Erasmus MC, University Medical Center, Rotterdam, The Netherlands; the Department of Paediatrics, the Department of Immunology, and the Department of Epidemiology, Erasmus MC, University Medical Center, Rotterdam, The Netherlands, and with the Department of Public Health, University Medical Center, Rotterdam, the Department of Global Public Health at Leiden University College, The Hague, The Netherlands, and with the Department of Immunology and Pathology, Central Clinical School, Monash University, Melbourne, Australia.
They used questionnaires to assess information on ethnicity, environmental and lifestyle characteristics. They divided ethnicity into Western, which included Dutch, European, Indonesian, American, Oceanian, and non-Western, which included Turkish, Moroccan, Cape Verdean, Antillean, Surinamese.
The team then used fluorescence enzyme immunoassay to measure serum transglutaminase type 2 antibody (TG2A) levels . They used ELISA to measure serum IgG levels against cytomegalovirus (CMV). They defined TG2A positivity as TG2A ≥7 U/mL, strong TG2A positivity as TG2A ≥10 upper limit normal (70 U/mL).
Of the 4,442 children they assessed, just 60, or 1.4%, tested TG2A positive. Of these 60, 31 registered strong positive. In all, 66% of these children were Western, 33% non-Western.
Western ethnicity, high socioeconomic position and daycare attendance were positively associated with strong TG2A positivity (odds ratio (OR) 6.85 (1.62 to 28.8) p
Together, these factors explained up to 47% (−67 to −17; p=0.02) of the ethnic differences in TG2A positivity between Western and non-Western children.
Ethnic differences in children with celiac disease autoimmunity are present in childhood. Socioeconomic position, daycare attendance and CMV seropositivity partly explained these differences, and may serve as targets for prevention strategies for CDA.
Source: