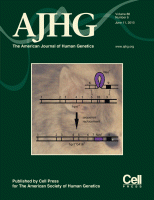 Caption: SH2B3 offers protection against bacterial infection.
Celiac.com 06/15/2010 - A clinical team conducted a functional analysis of celiac risk loci, and found that SH2B3 offers protection against bacterial infection.
The team included Alexandra Zhernakova, Clara C. Elbers, Bart Ferwerda, Jihane Romanos,  Gosia Trynka, Patrick C. Dubois, Carolien G.F. de Kovel, Lude Franke, Marije Oosting, Donatella Barisani, Maria Teresa Bardella, the Finnish Celiac Disease Study Group, Leo A.B. Joosten, Paivi Saavalainen, David A. van Heel, Carlo Catassi, Mihai G. Netea, and Cisca Wijmenga.
The research team scientists hypothesize that the high prevalence of celiac disease might suggest that the process of natural selection favors genes that trigger celiac disease, and thus, that the gene may convey some evolutionary advantage to those who inherit them.
The study group included 8,154 controls from four European populations, and 195 individuals from a North African population. By examining haplotype lengths using the integrated haplotype score (iHS) method, the team looked at selection signatures for ten confirmed celiac-associated loci in several genome-wide data sets.
They found consistent indications of positive selection for celiac-associated derived alleles in three loci: IL12A, IL18RAP, and SH2B3. For the SH2B3 risk allele, they also found a variation in allele frequency distribution (Fst) between HapMapphase II populations.
Functional investigation of the effect of the SH2B3 genotype in response to lipopolysaccharide and muramyl dipeptide showed that carriers of the SH2B3 rs3184504*A risk allele provided more robust triggering of the NOD2 recognition pathway.
This suggests that SH2B3 plays a role in protection against bacteria infection, and it provides a possible explanation for the selective sweep on SH2B3, which occurred sometime between 1,200 and 1,700 years ago.
Source: