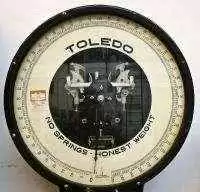 Caption: New info on gluten-free diet and weight loss. Photo: CC-GenBug
Celiac.com 10/11/2010 - People who follow a gluten-free diet solely for the purposes of losing weight may be setting themselves up for failure.
For people with celiac disease and gluten intolerance, following a gluten-free diet is both necessary and beneficial from a medical standpoint. People with celiac disease or gluten sensitivity must not eat the gluten proteins found in wheat, rye, and barley.
Symptoms commonly include bloating, gas, diarrhea and constipation, as well as early osteoporosis. People with celiac disease also suffer high rates of skin rashes, chronic fatigue, bone and joint pain, neurological problems, liver problems, diabetes, infertility in both men and women and cancers, including lymphoma.
Rates of celiac disease are up 400% in the last 50 years, and, according to the Archives of Internal Medicine Clinical Gastroenterology and Hepatology, celiac disease diagnoses have increased 20-fold since 1989. Some doctors think gluten sensitivity could affect up to 10% of the population.
Until now, doctors diagnosed gluten sensitivity mainly by ruling out celiac disease in people who show symptoms. But researchers are looking more and more at antibodies to gliadin, a gluten component, as a possible biomarker. About 7% of people have these anti-gliadin antibodies (AGA); interestingly, so do 18% of people with autism, and 20% of people with schizophrenia, according to studies by Dr. Alessio Fassano.
These numbers, coupled major advances in diagnosis, greater awareness among doctors and better information sharing among those affected, have made for rapid expansion of the gluten-free food markets, and great buzz on the part of manufacturers, advertisers, retailers, and consumers.
That's made for an explosion of new gluten-free products on the food market in the last few years. All of this buzz may tempt many to wonder what it's all about, and if eliminating gluten can provide benefits, such as losing weight.
For some, gluten-free foods have become a new health craze, with promises of a slimmer, fitter, healthier body for those who go gluten-free. Sounds great, right? Just stop eating wheat and gluten and get slim and healthy and live happily-ever-after.
Not so fast.
A gluten-free diet is simply not for everyone. For some, depending on what kind of gluten-free foods they eat, going gluten-free may have the opposite effect. A gluten-free diet will not automatically help people lose weight or avoid carbohydrates.
"Many packaged gluten-free products are even higher in carbs, sugar, fat and calories than their regular counterparts, and they tend to be lower in fiber, vitamins and iron," says Shelley Case, a registered dietician on the medical advisory board of the Celiac Disease Foundation. Gluten-free does not automatically mean nutritious, she notes.
Gluten is not only a key ingredient in baked goods. It's also used as a thickening agent in ketchup and ice cream. But, just like their regular, gluten-containing counterparts, gluten-free products like cake, brownie and cookie mixes are often high in fat and calories. For example, a serving of regular pasta provides 41 grams of carbohydrates, compared to 46 grams for a similar gluten-free pasta.
So, most experts agree that a gluten-free diet is both necessary and beneficial for those with celiac disease and gluten-intolerance. In such cases, avoiding gluten with usually help people to stabilize and reverse either weight gain, or loss, depending on the case. Otherwise, there's no scientific evidence to suggest that adopting a gluten-free diet is a good way to lose weight.
These and other valuable insights into gluten-free diet can be found in Emily Beckman's full-length article for The Wall Street Journal.