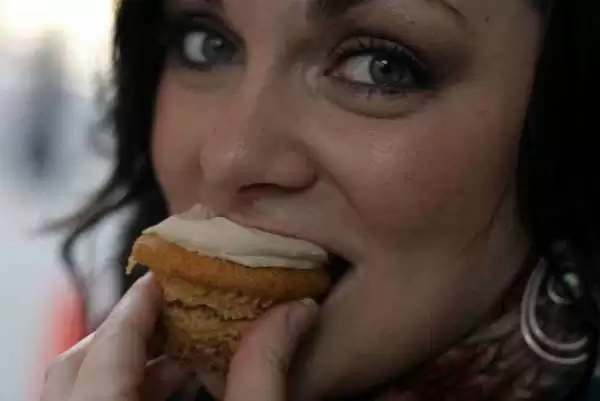 Caption: Image: CC BY-SA 2.0--ishane
Celiac.com 08/29/2019 - Is the popular gluten-free fad dieting trend fueling a rise in mistaken claims of gluten sensitivity?

There isn't much data on how overall rates of self-reported gluten sensitivity might be influenced by growing numbers of people who believe the gluten-free diet to be generally healthier, so-called "Life-stylers."  A team of researchers recently set out to get some answers by repeating a population survey from 2012 in order to examine how attitudes towards gluten sensitivity have changed over time. 

The research team included ID Croall, N Trott, A Rej, I Aziz, DJ O'Brien, HA George, MY Hossain, LJS Marks, JI Richardson, R Rigby, M Hadjivassiliou, N Hoggard, and DS Sanders. They are variously affiliated with the University of Sheffield, Academic Unit of Radiology, Royal Hallamshire Hospital, Sheffield, UK., and the Academic Unit of Gastroenterology, Royal Hallamshire Hospital, Sheffield Teaching Hospitals NHS Foundation Trust, in Sheffield, UK.

To replicate the 2012 experiment the team surveyed 1,004 subjects in Sheffield (UK) in 2015. The questionnaire included a survey on food frequency, and measured self-reported gluten sensitivity along with associated variables, including prevalence, current diet, and pre-existing conditions. 

Compared to the previous survey, associated variables and chi-squared analysis results showed rates of self-reported gluten sensitivity increasing from about 13% in 2012 to nearly 33% in 2015. 

Meanwhile, rates of pre-existing celiac disease increased from 0.8% in 2012 to 1.2% in 2015, while the percentage of people following a gluten-free diet remained 3.7%. 

People are much more likely to self-report gluten sensitivity if they had certain pre-existing conditions, including anxiety, depression, chronic fatigue, headaches, and other food allergies/intolerances, including irritable bowel syndrome (IBS), with chi-squared analyses, all p < 0.001. 

Over a 3-year period, the number of people who self-reported gluten sensitivity rose by over 250%. Despite the fact that rates of physiological gluten sensitivity remained about the same. 

This data suggests that the public perception of gluten as an unhealthy food is causing more and more people to erroneously believe they are gluten-sensitive, when if fact they are likely not sensitive to gluten. What do you think about the popularity of a gluten-free diet, and how it may change public perception of gluten-free foods?

Read more in Nutrients. 2019 Jun 5;11(6). pii: E1276. doi: 10.3390/nu11061276.