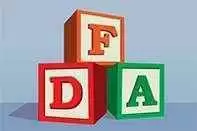 Caption: Important new FDA approval of celiac disease testing.
Celiac.com 10/20/2010 - U.S. doctors and patients looking for accurate early diagnosis of celiac disease now have a state of the art celiac disease assay with a high level of sensitivity and specificity. The US Food and Drug Administration (FDA) has given 510(k) clearance for the first two fully automated gliadin tests featuring deamidated peptides for celiac disease.
Manufactured by Phadia US, the tests, EliA GliadinDP IgA and EliA GliadinDP IgG, are designed to be used in conjunct with other laboratory and clinical findings in the early diagnosis of celiac disease.
EliA GliadinDP IgA and EliA GliadinDP IgG will offer antibody tests with the lowest number of false positive results for doctors who suspect a patient has celiac disease.
The assays are optional on Laboratory Systems Phadia 100Є and Phadia 250 instruments with features like quick turnaround, monthly calibration, onboard instrument dilution, and a discrete single-well, random-access, nonmicrotiter plate format.
Phadia also manufactures other approved CLIA moderately complex assays in the EliA autoimmune product line, including anticardiolipin IgG/IgM, anti-B2-glycoprotein 1 IgG/IgM, cyclic citrullinated peptide, tissue transglutaminase IgA/ IgG, gliadin IgA/IgG, dsDNA, antinuclear antibody screen, and ENA antibodies to the following antigens: Sm, U1RNP, RNP70, Ro, La, Scl-70, CENP, and Jo-1.
Source: