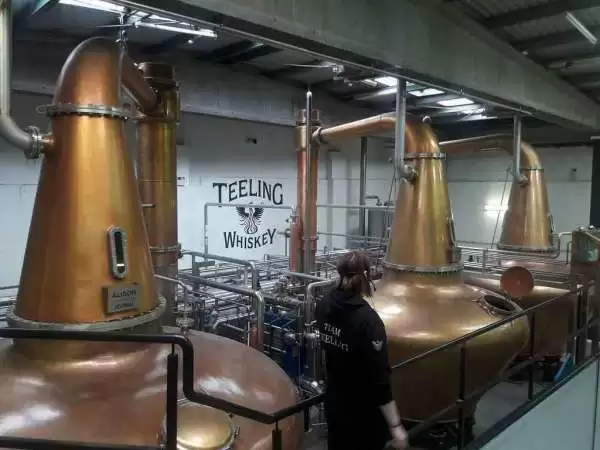 Caption: Image: CC BY-SA 2.0--theowoo
Celiac.com 08/19/2020 - The US Food and Drug Administration (FDA) has ruled that distilled foods and spirits made from gluten-containing grains can be labelled as 'gluten-free.' The FDA ruling covers fermented and distilled foods, or foods that contain fermented or distilled ingredients, which are made using gluten-containing grains such as rye, barley and wheat. The ruling changes the previous FDA requirement that distilled products labeled "gluten-free" must contain no gluten ingredients from start to finish.
The change was hailed by Chris Swonger, president and CEO of the the Distilled Spirits Council of the United States (Discus), who said: "We commend FDA for this consumer-friendly ruling that will allow 'gluten-free' labelling claims to be included on distilled foods made from gluten-containing grains, and urge TTB to act swiftly to align policies allowing the same for distilled spirits products."
---
Celiac.com Sponsor (A12):


---
---
Celiac.com Sponsor (A12-m):


---
Text of the new FDA ruling reads, in part:
"[D]istillation is a process capable of separating gluten and other proteins from the remaining compounds...distillation must remove all protein (and thus gluten), regardless if the product has been distilled from gluten-containing grains.

[Distillation] removes gluten because gluten does not vaporize. Therefore, there should not be any gluten remaining in the final distilled product. For this reason, a distilled product labeling may bear a "gluten-free" claim and should be safe for people with celiac disease to consume."
The change means that manufacturers of distilled foods and beverages can now label their products as gluten-free without explanations about their gluten removal process.
Gluten-free marketing has long been an issue of contention among regulatory bodies, people with celiac disease, and experts, with most scientists agreeing that the distillation process removes gluten from the final product. Health professionals and celiac support groups, like Celiac.com, and Coeliac UK, have long advised that distilled spirits are gluten-free and safe for celiacs on a gluten-free diet.
Swonger said that "Allowing distillers to include a "gluten-free" statement on products made from gluten-containing grains will provide additional clarity for consumers to make informed choices about which products meet their dietary needs."
The rule will take effect on September 14, 2020.
Resources: