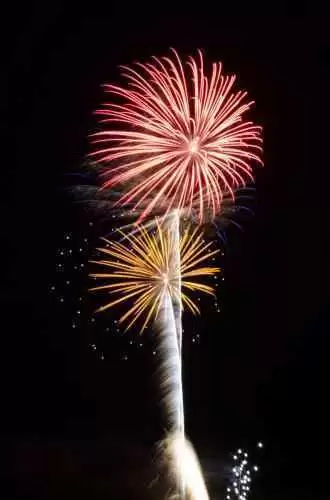 Caption: Sufferers of C. difficile infections have new hope in fecal translpants. Photo: CC--Kevin Jarrett.
Celiac.com 09/16/2016 - Great news about poop transplants: They work! And now doctors kind of understand how and why they work. This is good news about a humor provoking, but very serious matter.
Clostridium difficile infection is one of the most common health care-associated infections, and up to 40% of patients suffer from recurrence of disease following standard antibiotic therapy. C. difficile infection has proven to be very difficult to treat. Fecal microbiota transplantation (FMT) has been successfully used to treat recurrent C. difficile infection. Doctors hypothesize that FMT promotes recovery of a microbiota capable of colonization resistance to C. difficile. However, they didn't really understand how it worked.
---
Celiac.com Sponsor (A12):


---
---
Celiac.com Sponsor (A12-m):


---
Recently, a research team investigated changes in the fecal microbiota structure following FMT in patients with recurrent C. difficile infection, and imputed a hypothetical functional profile based on the 16S rRNA profile, using a predictive metagenomic tool. After FMT, they also noted increased relative abundance of Bacteroidetes and decreased abundance of Proteobacteria.

The research team included Anna M. Seekatz, Johannes Aas, Charles E. Gessert, Timothy A. Rubin, Daniel M. Saman, Johan S. Bakken, and Vincent B. Young. They are variously affiliated with the Department of Internal Medicine, Division of Infectious Diseases, Department of Microbiology and Immunology, University of Michigan, Ann Arbor, Michigan, USA; Essentia Health, Department of Gastroenterology, Duluth, Minnesota, USA; Essentia Institute of Rural Health, Duluth, Minnesota, USA; and St. Luke's Hospital, Section of Infectious Diseases, Duluth, Minnesota, USA.

Their results showed that, after transplantation, fecal microbiota of recipients was more diverse, and more similar to the donor profile, than the microbiota before transplantation. Additionally, they observed differences in the imputed metagenomic profile. In particular, amino acid transport systems were over-represented in samples collected prior to transplantation.

These results Indicate that functional changes accompany microbial structural changes following this therapy. Further identification of the specific microbiota, and functions that promote colonization resistance, may help to create better treatment methods for C. difficile infection.

Source: