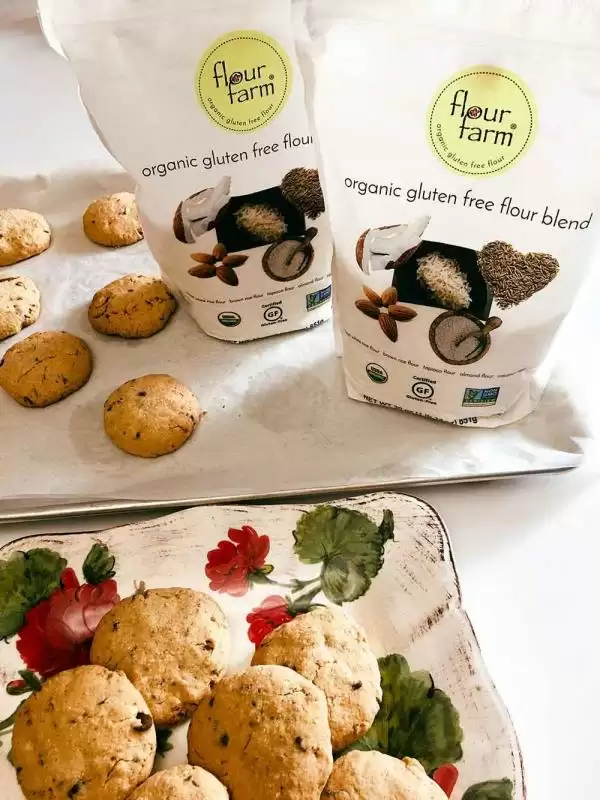 Caption: Almond-coconut chocolate chip cookies made with Flour Farm. Image: Celiac.com
Celiac.com 11/16/2018 - I recently discovered an amazing one-to-one gluten-free all purpose flour blend made by Flour Farm. There are other companies making such flour blends, however what has been absent from this space is a healthy version. Most other blends are full of starches and other ingredients that just aren't very healthy.
Flour Farm, however, is made in a 100% gluten-free facility, and it contains only the following organic ingredients: Sweet white rice flour, brown rice flour, tapioca flour, almond flour, and coconut flour.
Our cookies turned out fantastic! They were light, easy to bite, and had great taste and texture.  The direct substitution formula worked perfectly, so this is truly an outstanding all purpose gluten-free flour mix—and one that is also healthy!
For more information visit their site.