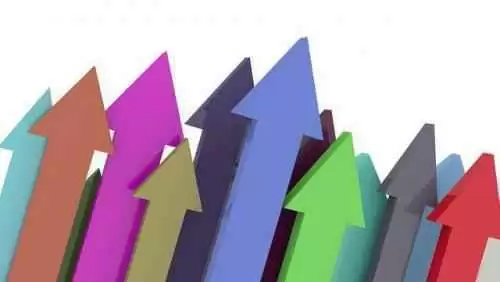 Caption: Image: CC--FutUndBeidl
Celiac.com 08/05/2013 - It's well-publicized that the market for gluten-free products continues to experience double-digit growth. A new analysis of the various segments of the global gluten-free product market is helping researchers to better understand the finer aspects of the market, and to better forecast global volume and revenue prospects for gluten-free products. It also looks at the major forces both driving and impeding the global gluten-free product market.
The report, called the "Gluten-Free Products Market By Type (Bakery & Confectionery, Snacks, Breakfast Cereals, Baking Mixes & Flour, Meat & Poultry Products), Sales Channel (Natural & Conventional) & Geography - Global Trends & Forecasts To 2018,"is issued by RnRMarketResearch.com.
---
Celiac.com Sponsor (A12):


---
---
Celiac.com Sponsor (A12-m):


---
The report data is is broken down on the basis of geographic region, by gluten-free product type: bakery and confectionery; breakfast cereals; snacks; baking mixes and flour; meat and poultry products, or other gluten-free foods, such as sauces, dressings, beverages, dairy products, etc.

It is also broken down by type of sales channel, that is natural health food stores, or conventional retailers.
The data are further divided by chain or single store, grocery, mass merchandiser, club store, drug store, or other type of retailer, such as e-retailers, mail orders etc.
According to the report, public perception that gluten-free foods are healthier than conventional products is the most important factor fueling gluten-free food sales. Other factors include ongoing improvement of gluten-free products, and increasing retail availability.
Detracting from growth is the fact that many consumers do not know the difference between an allergy and intolerance, and many consumers remain undiagnosed for celiac disease, or gluten-intolerance.
Be that as it may, the global gluten-free products market is projected to maintain a compound annual growth rate (CAGR) of 10.2%, and to exceed of $6.2 billion by 2018.
Once again, the data show that gluten-free bakery and confectionery products account for the largest share of gluten-free product sales, at about 46%, followed by gluten-free snacks, which account for about 20%.
During the time projected, the north American market will account for nearly 60% of total global gluten-free food revenues.
Highest consumption of gluten-free product in the global market was through conventional sales channels. This rising demand and rising variety of goods has made chain supermarkets and mass merchandisers the preferred retail channel for gluten-free product purchases.
Globally, the market for gluten-free products market has seen rapid growth, but nothing like the consistent double-digit growth seen in North America and Europe.
There, companies The Hain Celestial Inc. (U.S.), General Mills Inc. (U.S.), Dr. Schar (Italy), Amy's Kitchen Inc. (U.S.), and Boulders Brand Inc. (U.S), have a huge influence on overall market dynamics.
Source: