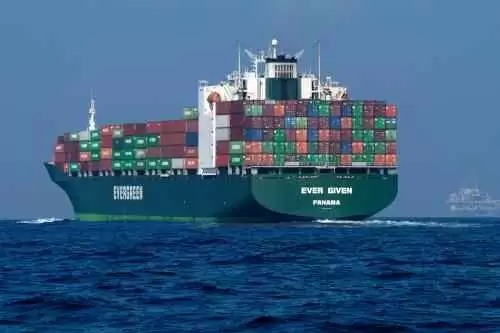 Caption: Photo: CC--National Ocean Service Image Gallery
Celiac.com 04/28/2017 - The global market for new drugs to treat celiac disease is set to surge strongly by 2021, according to the latest market report from Persistence Market Research.
The company's Celiac Drugs Market report offers in-depth analysis of overall market trends, macro-economic indicators, and governing factors, along with the projected strength of individual market segments. The report also offers geographical breakdowns of the various market factors and the specific market segments they influence.
---
Celiac.com Sponsor (A12):


---
---
Celiac.com Sponsor (A12-m):


---
Key factors influencing global market growth of celiac drugs include increased healthcare expenditures, changing lifestyles, growing healthcare awareness, and an increase in incentive by various governments and government associations. However, complex regulatory frameworks govern drug approval in most countries, and could limit or slow the global market growth for celiac drugs.

That global celiac drug market is currently dominated by North America, in part due to rising celiac diagnosis, coupled with limited treatment options.

In the next five years, the Asia-Pacific region will emerge as a major market for celiac drugs, with China and India seeing the bulk of the growth. Key forces driving the celiac drug market in developing countries include the large pool of patients, increasing awareness about the disease, and rising government funding in the region.

Rapid innovation of drugs to effectively treat celiac disease presents tremendous opportunity for the global drug market.

The major companies developing celiac drugs for the global market are Alvine Pharmaceuticals, Inc., Alba Therapeutics Corporation, ImmusanT, and the Institute for Protein Design.

These are among numerous companies looking to develop, perfect market drugs treatments for celiac disease over the next few years.

View more of the report at: PersistenceMarketResearch.com