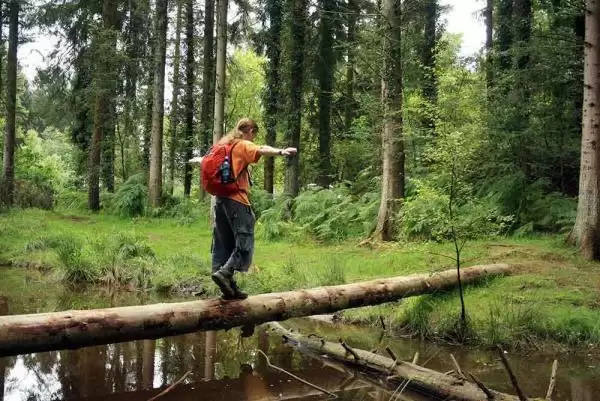 Caption: Image: CC--purplesteph
Celiac.com 11/28/2018 - Patients with gluten ataxia without enteropathy have lower levels of antigliadin antibodies (AGA) compared to patients with celiac disease. Magnetic Resonance Spectroscopy (NAA/Cr area ratio) of the cerebellum improves in patients with gluten ataxia following a strict gluten-free diet, and is associated with an improvement in symptoms. 
A team of researchers recently set out to present their experience of the effect of a gluten-free diet in patients with ataxia and low levels of AGA antibodies measured by a commercial assay. The research team included Marios Hadjivassiliou, Richard A Grünewald, David S Sanders, Panagiotis Zis, Iain Croall, Priya D Shanmugarajah, Ptolemaios G Sarrigiannis, Nick Trott, Graeme Wild, and Nigel Hoggard. They are variously affiliated with the Academic Departments of Neurosciences and Neuroradiology; the Departments of Gastroenterology, the Departments of Dietetics; the Departments of Immunology, Sheffield Teaching Hospitals NHS Trust, in Sheffield, UK.
---
Celiac.com Sponsor (A12):


---
---
Celiac.com Sponsor (A12-m):


---
The team conducted MR spectroscopy on 21 consecutive patients with ataxia and serum AGA levels below the positive cut-off for celiac disease, but above a re-defined cut-off in the context of gluten ataxia, at baseline and after a gluten-free diet.  Of the 21 included patients with gluten ataxia, the team found that ten were on a strict gluten-free diet with elimination of AGA, 5 were on a gluten-free diet, but continued to have AGA, while 6 patients did not follow a gluten-free diet. 

The NAA/Cr area ratio from the cerebellar vermis increased in all patients on a strict gluten-free diet, increased in only 1 out of 5  patients on a gluten-free diet with persisting circulating AGA, and decreased in all patients who did not follow a gluten-free diet. 

From these results, the team concludes that patients with ataxia and low levels of AGA benefit from a strict gluten-free diet. The results suggest an urgent need to redefine the serological cut-off for circulating AGA in the diagnosis of gluten ataxia.

Read more in Nutrients 2018, 10(10), 1444; doi:10.3390/nu10101444