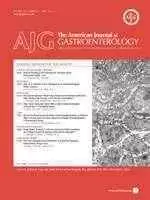 This article originally appeared in the Spring 2011 edition of Celiac.com's Journal of Gluten-Sensitivity.
Celiac.com 06/22/2011 - Gluten intolerance among people who do not have celiac disease seems to be an increasing reality, yet scientists have not been able to find any evidence explaining it. A team of researchers in Australia noted that the question of whether gluten can contribute to gastrointestinal symptoms and/ or induce injury to the proximal small intestine had never been directly assessed. So, they set out to assess it. Their results are published in the January 11, 2011 issue of The American Journal of Gastroenterology. They conclude that "non-celiac gluten intolerance" may in fact exist, although they were unable to discern the potential mechanism.
After only one week, 68% of the patients eating gluten reported more severe pain, bloating, and tiredness, and less satisfaction with their stool consistency, than the cohort who got the gluten free study muffins and bread. This remained the case over the course of the six week study; six patients eating gluten even had to withdraw from the study after the first week because their symptoms got too bad. There did not seem to be much difference between the two groups in what the authors deemed the "less relevant" symptom of nausea. Interestingly, the symptom most exacerbated by gluten was tiredness. Since tiredness is a common symptom of IBS, its induction by gluten may shed some light into a mechanism of action.
Neither treatment group showed any changes from baseline in assayed biomarkers. These included celiac antibodies; fecal lactoferrin, which increases during intestinal inflammation; C-reactive protein, a sensitive marker for the systemic circulation of cytokines; and intestinal permeability. The authors suggest that perhaps their assays were not sensitive enough to detect subtle molecular changes. About half of the study participants were positive for the HLA-DQ2/8 haplotype, but there were no differences between those who were and those who were negative, either in gluten's effect on their symptoms or in their biomarkers.
This study is significant as the first demonstration that gluten may trigger gut symptoms in people who don't have celiac disease. Subsequent work should elucidate how exactly it does so, but in the meantime, these findings have valuable clinical implications – perhaps more people with GI symptoms will be put on a gluten free diet.
Source: