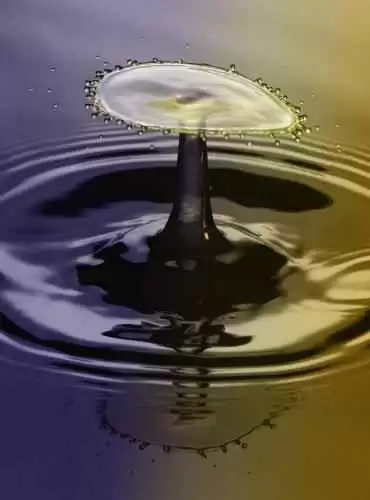 Caption: Gluten triggers symptoms in some types of non-celiac gluten sensitivity. Photo: CC--Joe Dyer
Celiac.com 08/09/2016 - Some researchers have suggested that gluten may not be the actual trigger of symptoms in non-celiac gluten sensitivity. Others feel that gluten is definitely the trigger, especially in certain cases.
A team of researchers recently set out to evaluate patients with clinical non-celiac gluten sensitivity (NCGS), who presented with lymphocytic enteritis, positive celiac genetics and negative celiac blood tests. The team felt that the results would confirm that gluten is, in fact, the trigger of symptoms in this subgroup of patients.
---
Celiac.com Sponsor (A12):


---
---
Celiac.com Sponsor (A12-m):


---
The research team included M Rosinach, F Fernández-Bañares, A Carrasco, M Ibarra, R Temiño, A Salas, and M Esteve. They are variously affiliated with the Department of Gastroenterology, Hospital Universitari Mutua Terrassa, Terrassa, Barcelona, Spain, the Centro de Investigación Biomédica en Red de Enfermedades Hepáticas y Digestivas (CIBERehd), Madrid, Spain, and with the Department of Pathology, Hospital Universitari Mutua Terrassa, Terrassa in Barcelona, Spain.

The team conducted a double-blind randomized clinical trial of gluten vs placebo re-challenge on 18 patients over 18 years of age, HLA-DQ2/8+, negative celiac serology and gluten-dependent lymphocytic enteritis, and GI symptoms, with clinical and histological remission at inclusion.

Eleven of the patients received 20 grams per day of gluten, while the seven others received a non-gluten placebo. The team measured clinical symptoms, quality of life (GIQLI), and presence of gamma/delta+ cells and transglutaminase deposits.

The results showed that 91% of patients had clinical relapse during gluten challenge compared with just 28.5% after placebo (p = 0.01). Clinical scores and GIQLI worsened after gluten, but not after placebo (p<0.01).

This study shows that gluten is definitely the trigger for symptoms in a subgroup of patients with clinical NCGS. After a gluten-free diet patients experienced positive celiac genetics, lymphocytic enteritis, and clinical and histological remission.

Source: