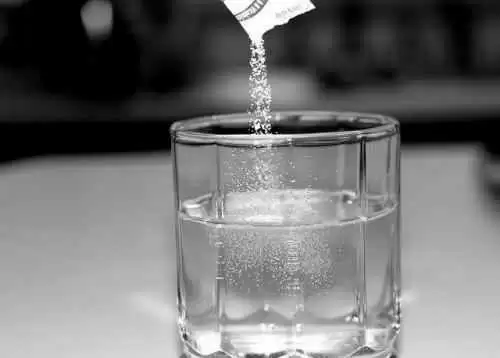 Caption: Photo: CC--R. Vore
Celiac.com 02/27/2014 - For many people with celiac disease, one of the numerous downsides of the condition is the constant threat of an adverse reaction triggered by accidental gluten consumption. Because reactions to gluten ingestion can be severe for some celiac patients, many clinicians are looking to see if anything can be done to lessen the effects gluten reactions in celiac patients once they have started.

A team of researchers sought to provide at least one possible answer by looking into the safety and efficacy of Aspergillus niger prolyl endoprotease (AN-PEP) to lessen effects gluten reactions in celiac patients. The researchers included G.J. Tack, J.M. van de Water, M.J. Bruins, E.M Kooy-Winkelaar, J. van Bergen, P. Bonnet, A.C. Vreugdenhil, I. Korponay-Szabo, L. Edens, B.M. von Blomberg, M.W. Schreurs, C.J. Mulder, and F. Koning. They are all affiliated with the Department of Gastroenterology and Hepatology, VU University Medical Centre, 1007 MB Amsterdam, The Netherlands.
In their randomized double-blind placebo-controlled pilot study, the team had patients consume wheat toast, totaling about 7 grams of gluten per day, with AN-PEP for a two-week safety phase. After a two-week washout period with adherence of the usual gluten-free diet, 14 patients were randomized to receive gluten with either AN-PEP or placebo for there two-week efficacy phase.
Baseline measurements included complaints, quality-of-life, serum antibodies, immuno-phenotyping of T-cells and duodenal mucosa immuno-histology. The team collected both serum samples and quality of life questionnaires during and after the safety, washout and efficacy phase. They conducted duodenal biopsies after both safety and efficacy phases. The primary endpoint was a change in histological evaluation according to the modified Marsh classification.
None of the sixteen adults in the study suffered serious adverse events, and no patients withdrew during the trial. Overall scores for the gastrointestinal subcategory of the celiac disease quality (CDQ) remains fairly high throughout the study, indicating that AN-PEP was well tolerated. Through the efficacy phase, CDQ scores for patients consuming gluten with placebo or gluten with AN-PEP remained largely unchanged, and researchers observed no differences between the groups. Moreover, neither the placebo group nor the AN-PEP group developed significant antibody titers, and IgA-EM concentrations remained negative for both groups.
The team excluded two patients from entering the efficacy phase because their mucosa showed an increase of two Marsh steps after the safety phase, even though their serum antibodies remained undetectable.
A total of 14 patients were considered histologically stable on gluten with AN-PEP. Also after the efficacy phase, the team saw no significant deterioration in immunohistological and flow cytometric values between the group consuming placebo compared to the group receiving AN-PEP.
Furthermore, compared to baseline, after two weeks of gluten four out of seven patients on placebo showed increased IgA-tTG deposit staining. In the seven patients receiving AN-PEP, one patient showed increased and one showed decreased IgA-tTG deposits.
AN-PEP appears to be well tolerated. However, the primary endpoint was not met due to lack of clinical deterioration upon placebo, impeding an effect of AN-PEP.
Source: