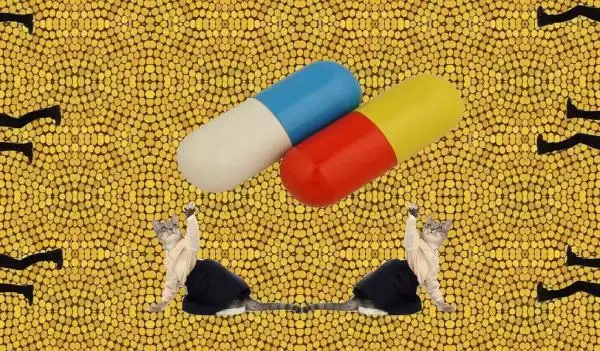 Caption: Image: CC--mim gf
Celiac.com 02/07/2017 - There's been a great deal of excitement, and plenty of confusion, among celiac sufferers about a drug that breaks down gluten into harmless smaller molecules. The good news is that the drug, GluteGuard, has shown some early promise in treating gluten intolerance in randomized human trials. The enzyme supplement currently available through Glutagen's website, and registered in Australia as a "listed complementary medicine".
The bad news is that the drug is not designed as a cure for people with celiac disease, and even the company that makes the drug has concerns about exaggerated reports of how widely it can be used.
---
Celiac.com Sponsor (A12):


---
---
Celiac.com Sponsor (A12-m):


---
The maker, Glutagen, claims that:

"GluteGuard has been clinically evaluated in people with celiac disease who were challenged with 1gm of gluten per day for six weeks. GluteGuard was shown to significantly protect these patients from the serious symptoms they would normally experience after gluten ingestion. It is clear that GluteGuard prevents inadvertently ingested gluten from triggering the common symptoms of gluten sensitivity, whether individuals have coeliac disease, NCGS or other gluten allergies.

GluteGuard was expressly designed for digesting the gluten peptides that induce symptoms and histological damage. Clinical studies proving it's utility were conducted in celiacs and dermatitis Herpetiformis individuals."

The company is doing further studies, but as yet, at least as far as those who have celiac disease are concerned, there is only evidence that it may be a hedge against accidental gluten ingestion.

GluteGuard is based on the papaya enzyme, caricain, which not only reduces gluten to smaller molecules, but further breaks down those products that negatively impact individuals affected by gluten.

The company recently sought to clarify confusion among people with celiac disease by issuing a statement that reads in part: "The manufacturer of GluteGuard, Glutagen, advises the supplement is not a treatment or cure for coeliac disease and it is essential that people with coeliac disease maintain a strict gluten free diet." 

Bottom line is that if you have celiac disease, you must maintain a strict gluten-fee diet, and never willingly eat gluten, no matter what kind of supplements you take. Hoever, it you regularly travel or eat outside of your home it may be a good idea to use this supplement.

Celiac.com will be among the first to announce any kind of cure or change to celiac disease treatment that might change that. Until then, stay tuned, and stay informed.

Read an important notice regarding GluteGuard for people with celiac disease: Celiac.org.au

 

This article was revised by Celiac.com on 11/02/2017 to address concerns that were raised by GluteGuard.