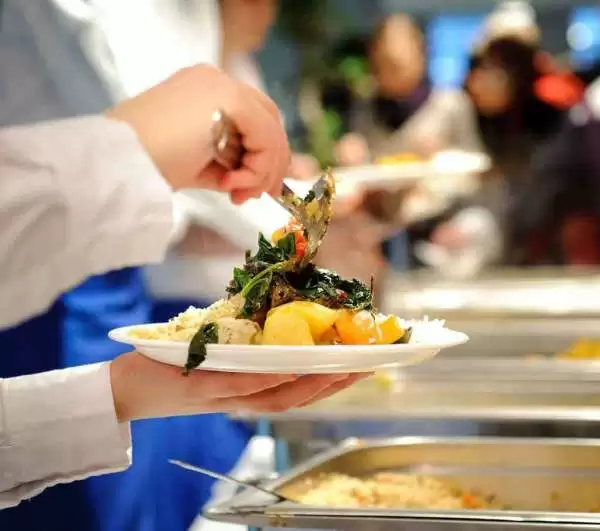 Caption: Image: CC BY-SA 2.0--boellstiftung
Celiac.com 11/09/2020 - Most people with celiac disease attempt to follow a gluten-free diet. There have been a few studies that indicate that people with celiac disease are regularly exposed to gluten. However, there isn't much good data on the subject. Limited data on real world gluten exposure presents a major roadblock to better knowledge and improved treatment for celiac disease. 
In an effort to change that, a team of researchers recently set out to estimate gluten exposure on a gluten-free diet using immunoassays for gluten immunogenic peptides (GIP) and to examine relationships among GIP detection, symptoms and suspected gluten exposures.
---
Celiac.com Sponsor (A12):


---
---
Celiac.com Sponsor (A12-m):


---
The research team included Jocelyn A. Silvester; Isabel Comino; Lisa N. Rigaux; Veronica Segura; Kathy H. Green; Angel Cebolla; Dayna Weiten; Remedios Dominguez; Daniel A. Leffler; Francisco Leon; Charles N. Bernstein; Lesley A. Graff; Ciaran P. Kelly; Carolina Sousa; Donald R. Duerksen.

For their study, the research team recruited adults with biopsy-confirmed celiac disease on a gluten-free diet for two years.  Participants kept a diary and collected urine samples for 10 days and stools on days 4–10. 

They also saved samples of any food they ate during the first 7 days. The researchers then used A1/G12 ELISA to quantify gluten in food, stool and urine. A total of six male and 12 female gluten-free celiac patients completed the study, along with three participants on a gluten-containing diet. 

Twelve out of 18 celiac patients showed an average of 2.1 mg of gluten per exposure. Individual amounts ranged from 0.2 mg to more than 80 mg. Most gluten exposure was asymptomatic and unsuspected. Most test subjects could not identify when they had eaten gluten. Time between gluten ingestion and excretion varied greatly among individuals.

The amount of gluten consumed varied widely, but was typically in the milligram range, which is about 10–100 times less than the amount consumed by people on a non-gluten-free diet. 

This study shows that people with celiac disease have trouble avoiding gluten entirely, and that they are regularly exposed to various amounts of gluten, usually without symptoms or awareness. Moreover, due to individual variability in the time it takes to excrete gluten from the body, it's very difficult to determine specific exposure times and amounts.

The fact that the exposure is almost always silent and asymptomatic, reinforces the findings of a number of previous studies that have pointed out that most people with celiac disease are simply poor judges of gluten-exposure in their own bodies. 

Studies like this help people with celiac disease to better understand the real world challenges of living with celiac disease and attempting to follow a strict gluten-free diet. These results also reinforce the potential benefits of oral enzymes like AN-PEP to offset the adverse effects of ongoing gluten exposure for people with celiac disease.

Clearly further study is needed to determine more details about levels of gluten exposure in would-be gluten-free celiac patients, and ways to help guard against such exposure over time.

Read more in Aliment Pharmacol Ther. 2020;52(9):1469-1479.

 

The researchers are variously affiliated with the Harvard Medical School Celiac Research Program, Boston, MA, USA; the Boston Children's Hospital, Boston, MA, USA; The Beth Israel Deaconess Medical Center, Boston, MA, USA; the Rady Faculty of Health Sciences, Max Rady College of Medicine, University of Manitoba, Winnipeg, MB, Canada; the Faculty of Pharmacy, University of Seville, Seville, Spain; the St Boniface Hospital, Winnipeg, MB, Canada; the Biomedal S.L., Seville, Spain; the Grace General Hospital, Winnipeg, MB, Canada; and with Glutenostics LLC, New Jersey, NJ, USA.