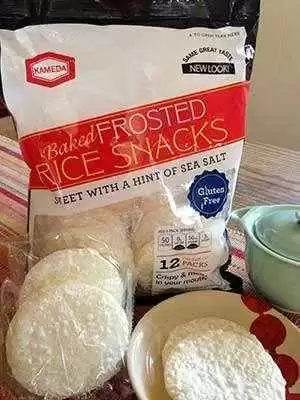 When I heard there was a new rice snack that was crispy yet also soft enough to melt in my mouth, I had to try it.  And boy am I glad I did...these snacks are awesome! 

Kameda USA, Inc. clearly has hit a home run with this product. These Gluten Free Baked Frosted Rice Snacks are delicately sweet.  The hint of sea salt perfectly balances the creamy vanilla frosting on top.  I have never tasted anything like it.  These treats are not only unique and delicious, but they also are not bad for you! With only 50 calories in a package of two, you'll be able to eat as many as you want as a snack, or for dessert, and not feel guilty.
For more information visit:  www.Kamedausa.com.