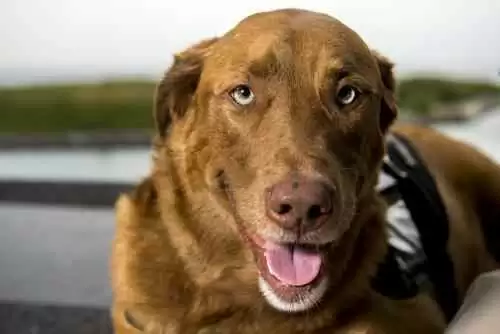 Caption: Photo: CC--DoDNews
Celiac.com 02/27/2018 - A pair of disabled veterans recently filed a federal lawsuit against a gluten-free bakery, Aimee's Love, and the city of Longmont, Colorado. The suit claims that on two separate occasions the bakery owners and the city both violated the Americans with Disabilities Act when they refused to serve the couple due to the presence of their service dogs.
The suit also contends that Aimee's Love violated the Colorado Anti-Discrimination Act, and that the city violated the Rehabilitation Act of 1973. The Blocks are seeking unspecified damages. Under the ADA, people with disabilities may bring animals into businesses and other buildings where they would usually be excluded.
According to Jennifer and Gary Block, Longmont police officers responded to the second incident improperly by wrongly making the couple and their dog leave the business. A Longmont police report claims the couple left on their own after the first incident, and that the bakery owners merely asked if the dogs were legitimate service dogs.
It was during the second incident that the police told the Blocks and their dog to leave the bakery, the suit alleges. The suit also contends that the bakery owners and police violated federal disability law by demanding "proof" that the Blocks' dog was indeed a service animal.
Under federal law, business owners may ask if a dog is a service animal and what task it performs, but can't ask any further questions of the dog's handler. They are not allowed to ask for "proof" that the service animal is "legitimate."
Stay tuned for more news on this and other gluten-free-related stories.
Read more at: Timescall.com