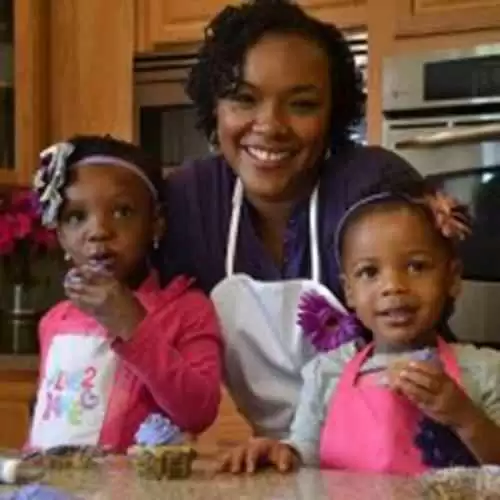 Caption: Gluten-free baker Nikki Thompson Frazier is notching victories in entrepreneurial competitions. Photo: Nikki Thompson Frazier
Celiac.com 01/20/2016 - The East Lansing woman's pitch for Sweet Encounter won her $11,000 dollars during the Hatching finale business pitch competition at the University Club of Michigan State University.

Frazier's motivation for participating in the pitch was simple. Her two children suffer from seven different food allergies between them. "There's a lack of safe food options in Lansing. I made all my food from scratch so I figured other moms could benefit from this,"said Frazier, 38.
---
Celiac.com Sponsor (A12):


---
---
Celiac.com Sponsor (A12-m):


---
Thompson's winnings include the $10,000 grand prize from the juried competition, which pitted 12 monthly Hatching winners against each other, along with the crowd favorite award worth $1,000 and a free one-year membership to the University Club.

Frazier has now won a total of $22,000 from business pitch competitions including the Hatching and the InnovateHER Challenge, a competition for women entrepreneurs, both hosted by the Lansing Economic Area Partnership.

When asked about her efforts, Frazier said, "I make gluten-free food taste delicious."

Frazier wowed the panel judges during her three-minute presentation, pointing out similarities between her vision and entrepreneurs like Martha Stewart and Oprah Winfrey, and touted her ability to generate viable spinoffs from her gluten-free ideas, including potential for cookware, a recipe book, a TV show and magazines, all of which Frazier dubbed the "Nikki Effect."

Stay tuned for progress on Nikki Thompson Frazier's efforts to parlay her baking excellence into entrepreneurial opportunity.